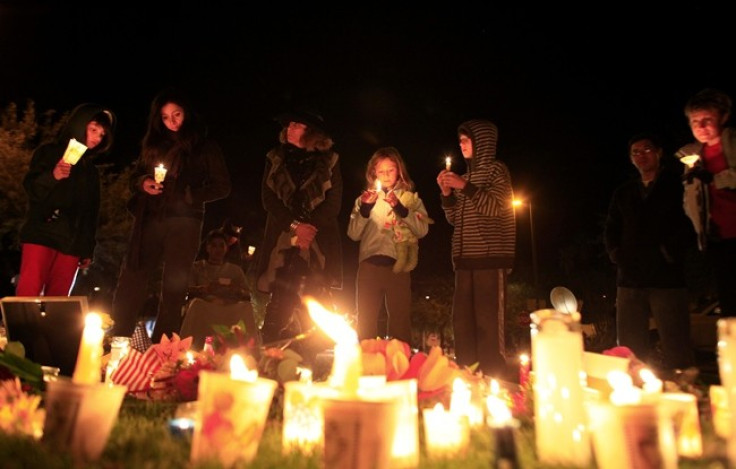 Baltimore police have arrested three people after objects were thrown at police officers during a vigil on Monday for late rapper Lor Scoota, who was gunned down a few days ago. The vigil was going on smoothly, but a few people from the crowd allegedly started pelting bricks and bottles at the officers to "agitate" the crowd, police officials said.
Police said that additional security personnel were called in to beef up security following the incident. The vigil began at 5pm local time on Monday (27 June) and in the next three hours, hundreds of people filled the streets at Pennsylvania Avenue.
Kevin Davis, police commissioner of Baltimore, said that it was a handful of people who disrupted the peaceful vigil. He said no one was injured in the incident, but additional security was put in place to ensure the vigil ended without glitches.
"This was an evening filled with all types of anxieties," Davis said, adding that "it was a largely peaceful gathering of people who cared for this young man that this city really loved."
He said they would not allow such miscreants to spoil peaceful events held in the city. "Those people who chose to throw bricks and bottles at police officers, they did not represent the hundreds of people who gathered to peacefully mourn the tragic killing of this young man," Davis was quoted by WBALTV as saying.
Tyriece Travon Watson, popularly known as Lor Scoota among his fans, was killed on 25 June by an unidentified killer while he was driving on Moravia Road in Northeast Baltimore about 7pm after attending a peace rally at Morgan State University.
No arrests have been made yet, but Baltimore police director TJ Smith said that the standoff during the vigil helped them get more tips about the shooting of the 23-year-old rapper. "One unique thing that has occurred as a result of this incident with Lor Scoota is we've received more tips probably than we've ever received before.
"The person clearly must have known where he [Lor Scoota] was, so that can help us connect some dots. So we just want to scour the video evidence that could be available to us," Smith added.
Smith has also urged people to help in the investigation and has asked them to call or text at 443-902-4824, or email at homicidetips@baltimorepolice.org with any information related to the killing.