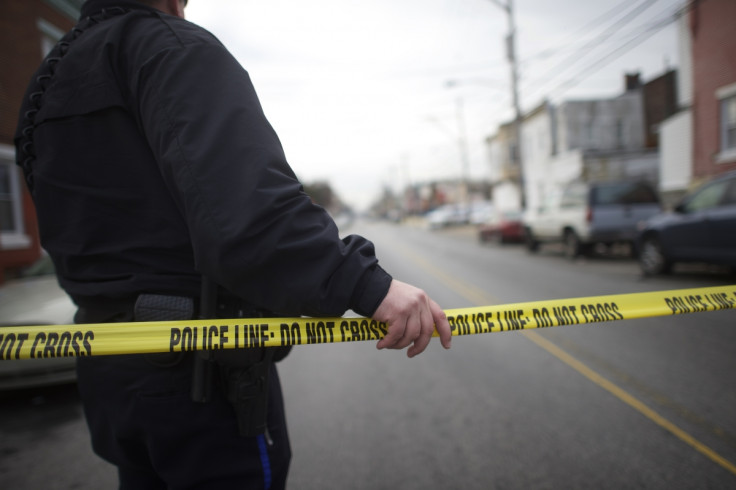 Authorities in Maryland are hoping the exhumation of a Catholic priest's body will help solve the 47-year-old mystery of a murdered nun.
Baltimore County Police exhumed the body of Father Joseph Maskell on 28 February and took DNA samples from the corpse, Elise Armacost, director of public affairs for the police department told CNN. The DNA taken from Maskell's corpse will be checked against the DNA profile developed from evidence taken in 1970 in the murder case of Sister Catherine Ann Cesnik.
Cesnik's badly decomposed body was discovered in a field on 3 January 1970 by a father and son out hunting, nearly two months after she went missing. Armacost said that in the decades since Cesnik's death, Baltimore County Police have compared the DNA of several other people as part of their investigation. Those tests never yielded any matches with the DNA profile recovered in 1970.
According to Fox News, authorities believe Cesnik was grabbed in front of her residence as she returned from a store and forced back into her vehicle. Investigators believe the young nun was taken to the field where she was beaten. It is unknown whether Cesnik, who died of blunt force trauma, was sexually assaulted, police said.
Cold case investigation
A team of cold case detectives assigned to Cesnik's case in 2016 began talking about exhuming Maskell soon after being assigned the case. However, proper authorisation to exhume the priest's body took some time, CNN reports.
"There's a lot of people who have come forward over the years who feel very strongly that he had something to do with it," Armacost told Fox News. "In the interest of leaving no stone unturned, we felt it necessary to exhume the body and compare the DNA to crime scene evidence."
Authorities are now waiting to see if the priest's DNA links Maskell to the death of the young nun. Armacost said the results will take up to six more weeks. An attorney told reporters that Cesnik was a confidant to young women who claimed to have been assaulted by Maskell.
Maskell, who served as a chaplain at Archbishop Keough High School in Baltimore, was accused in the 1990s of sexually assaulting young women. Two female former students came forward in 1992 with allegations of abuse. Two years later, the two women and several other students filed a lawsuit alleging physical and sexual abuse by Maskell in the 1960s and 1970s.
The Archdioceses of Baltimore removed Maskell from his post when they learned of the allegations in 1992, spokesman Sean Caine said. Maskell was permanently removed from the ministry in 1994, according to CNN. Caine said that 16 people who claimed to have been abused received money from the archdioceses in financial agreements.
'Shown body as warning'
In 1994, one of the students who claimed Maskell abused her in high school said he took her to a remote dumping area and showed her Cesnik's body as a warning. Attorney Joanne Suder said: "If law enforcement, in general, had done their job back in 1970, they'd have brought Maskell in then and this wouldn't have been necessary in 2017."
Suder, who represents many of Maskell's alleged sexual abuse victims, added: "There's no question that my clients told Sister Cathy (Cesnik) what was going on. There's no question she told them she would do something about it."
Armacost said that Baltimore County Police took the alleged victim's statement in 1994 seriously and interviewed Maskell. However, investigators were unable to find incriminating evidence against Maskell, who was never charged.
According to CNN, Maskell moved to Ireland after being removed from the ministry, only to return to the Baltimore area at a later date. Police said he died in 2001.