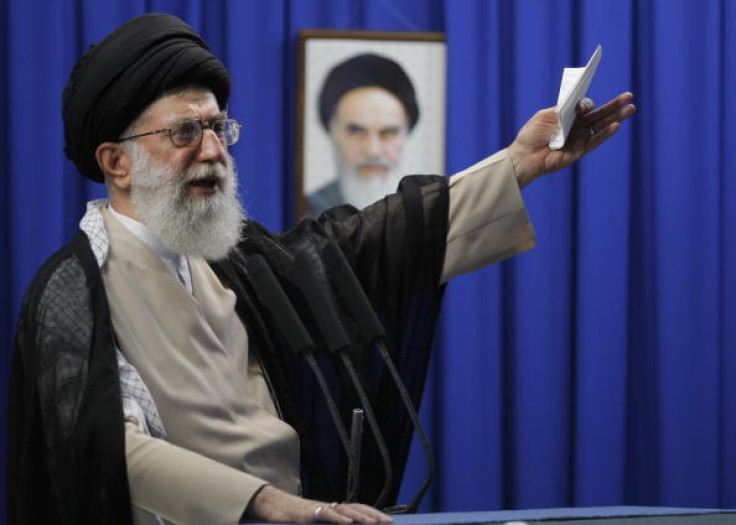 In the wake of the violent riots that have erupted in Baltimore, Iran's Supreme Leader Ayatollah Ali Hosseini Khamenei has strongly condemned the US government's "ridiculous" police brutality.
Criticizing the American law enforcement forces as "oppressive" and having excessive "power and tyranny", Khamenei blamed the US police for the deaths of Michael Brown and Freddie Gray.
Khamenei who was speaking at the 20th annual General Congress of Law Enforcement Forces (LEF) said on Sunday 26 April said: "It's ridiculous that even though US President is black, still such crimes against US blacks continue to occur."
"US Police kill people over any excuse; this type of power doesn't ensure security but leads to insecurity. ‪#Baltimore," tweeted Khamenei.
Meanwhile, during a White House press conference with Japan's Prime Minister Shinzo Abe, US President Barack Obama strongly condemned the Baltimore violence and recommended "soul searching" as a way to overcome the underlying problems.
"Since Ferguson and the task force that we put together, we have seen too many incidences of what appears to be police officers interacting with individuals – primarily African American, often poor – in ways that raise troubling questions," said Obama.
"What I'd say is this has been a slow rolling crisis. This is not new. And we shouldn't pretend this is new."