The death of the professor of English and writer outside the university where he taught in Bangladesh is believed to be the responsibility of Islamists who have committed a number of similar crimes in the country. Professor Rezaul Karim Siddique was hacked to death from behind as he walked to the bus station after leaving the university in Rajshahi where he was a lecturer.
Rajshahi Metropolitan Police commissioner Mohammad Shamsuddin told AFP news agency that the manner of Siddique's murder appeared to indicate the work of Islamist militants. "His neck was hacked at least three times and was 70-80% slit," said Shamsuddin. "By examining the nature of the attack, we suspect that it was carried out by extremist groups."
Siddique becomes the fourth professor from Rajshahi University to be murdered by suspected militants, but a fellow professor said he had never spoken out against religion. "He used to lead a cultural group called Komol Gandhar and edit a bi-annual literary magazine with the same name," said fellow Professor Sakhawat Hossain. "But he never wrote or spoke against religion in public."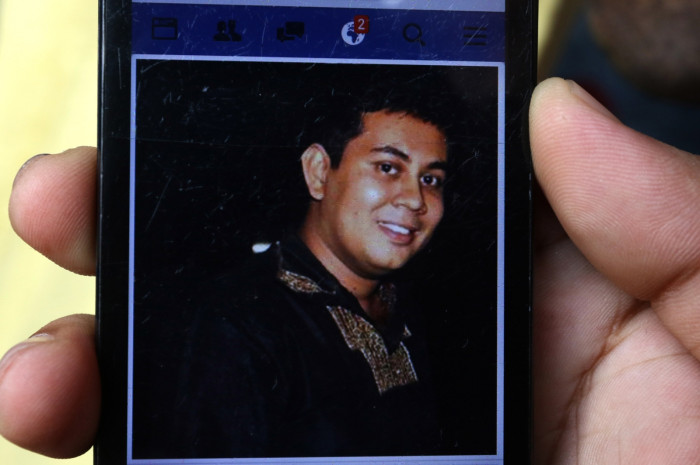 Bangladesh is officially secular but Siddique's murder follows a long line of similar attacks on academics, bloggers and writers in the country. These include Niloy Chakrabarti, in August 2015, and Ananta Bijoy Das. In 20134, 84 bloggers were listed on a "hit list" circulated by Islamists. Four have already been murdered. There have also been attacks on Shia Muslims, Christians and Hindus, and the apparently random murders of a Japanese man and an Italian aid worker in 2015.
The deaths have spread fear and anger through the country, with human rights groups claiming the government and police aren't doing enough to combat the threat. The Bangladeshi government has denied the presence of either al Qaeda or Islamic State (Isis) in the country, though both have claimed responsibility for attacks, along with local groups including Jamayetul Mujahideen Bangladesh (JMB) and Ansarullah Bangla Team (ABT).