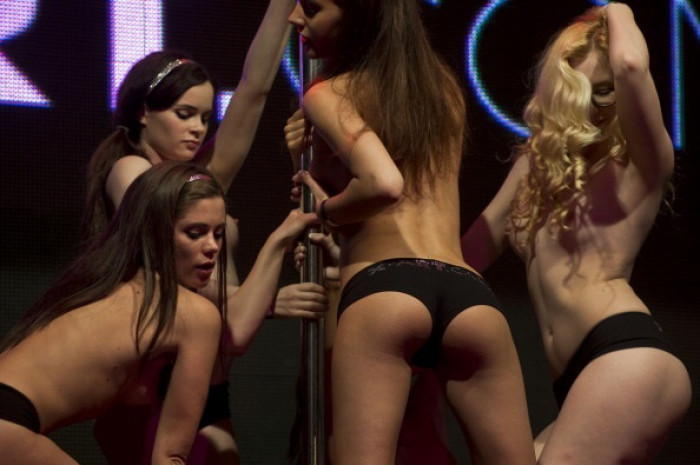 A former US banker who lavished nearly £131,000 on strippers across four different states using his company credit card faces 30 years in prison.
Former TD Bank executive Jeffrey Burnham used the firm's corporate card 72 times to splash almost $220,000 on strippers in Maine, Massachusetts, New York and Florida on a year-long spending spree.
When his spending was queried, the 41-year-old claimed the money was spent on legitimate business expenses.
Prosecutors said Burnham charged about $35,000 (£21,000) to his corporate credit card in less than a month from January to February 2012 at Centerfolds and PT's Show Club.
They also found a $10,088 (£6,000) bill for "La Grange Boston MA," which operates a strip club in Boston.
FBI agent Paul Pritchard said: "Burnham justified these expenses by falsely claiming they were for business-related purposes, including conferences, meals with employees or clients and membership dues. TD Bank then paid these expenses using bank funds," the Portland Press Herald reported.
Burnham, of Arundel, pleaded guilty on Tuesday to a charge of theft by a bank officer and now faces 30 years in prison and fine of up to $1m (£600,000).
He had been vice president and regional mortgage sales manager at regional TD Bank before he left for Kennebunk Savings Bank as senior vice president in February 2012, just after his illicit spending ended.
He is scheduled to be sentenced on 15 September.