Jim Messina, a man better known in the US for his role as Barack Obama's campaign manager during the successful 2012 White House run, has found himself at the centre of the Conservatives' post-general election blame games.
Messina, who also worked on David Cameron's successful 2015 campaign, apparently predicted a Tory majority of 92 seats, according to Nick Timothy.
Timothy, a former co-chief-of-staff to Theresa May, also said Sir Lynton Crosby, nicknamed the "Wizard of Oz" for his Australian roots and election success, indicated a 60+ majority for the Tories.
Unfortunately for both campaign advisers, the Conservatives lost their majority, the UK was left with a hung parliament, and Timothy quit Number 10.
"Because this election failed to produce the majority we needed, it is impossible to call the campaign anything but a failure. Before it began, we envisaged a return to traditional campaigning methods, with daily press conferences to scrutinise Labour and promote our policies," he wrote in The Spectator.
"Theresa, ever comfortable hogging the limelight, expected to make more use of her ministerial team. On the advice of the campaign consultants, and following opinion research that showed Theresa to be far more popular than the party or her colleagues, we eschewed our instincts. We were wrong to do so."
Messina, an ex-White House deputy chief of staff, even publicly attacked polling firm YouGov ahead of the 8 June vote for releasing a survey which suggested that the Tories would lose their majority.
"Spent the day laughing at yet another stupid poll from @yougov," he told his Twitter followers, challenging the business' general manager Ben Leet to a "bet for charity" on the accuracy of the polling.
Elsewhere, University of Kent Professor Matthew Goodwin ate a page of his own book on live TV for wrongly predicting that Labour would not win more than 38% of the popular vote – the party secure 40%.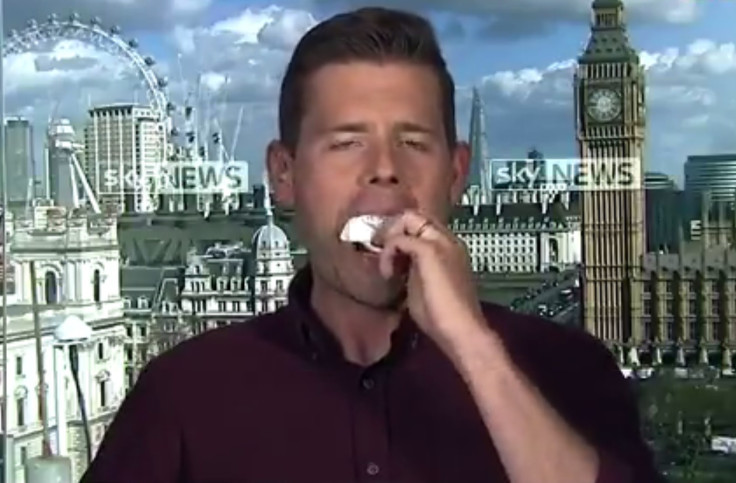 Goodwin, in a briefing to journalists, said that Labour's growth in the polls was partly down to Jeremy Corbyn winning over a coalition of young people with a "radical left-wing pitch".
"Especially women, those who voted for Labour in 2015 but until recently had not swung behind Corbyn, some 'non-voters' who abstained in 2015, and some former Liberal Democrats and Greens," he explained.
"At the start of the campaign, for example, 38% of women aged 18-34 years old told Panelbase that they intended to vote Labour, which by last week had rocketed to 64%. Similarly, while in April only 64% of Labour's 2015 voters backed the party, by last week this had jumped to 78%.
"And while only 5% of Liberal Democrats were jumping to Labour by last week this was up to 22%. We should be careful with these numbers because the samples are small but they point to the general areas of growth." Messina had not responded to a request for comment at the time of publication.