Rebecca Long-Bailey: Labour will back 'some elements' of EU free movement
Shadow business secretary casts Labour's immigration policy into doubt as Brexit talks start.
Labour's immigration policy is up in the air after the shadow business secretary said the party would accept "some elements" of EU free movement as part of the UK's Brexit deal, it emerged on Wednesday 14 June.
Rebecca Long Bailey, a firm ally of Jeremy Corbyn and John McDonnell, said Labour would make the concession in a bid to secure "impediment-free access" to the EU's single market.
"These are points for negotiation," she told BBC Radio 4's Today programme.
"I think we accept the fact that if we are going to have impediment-free access to the single market, then there will have to be some element of free movement. I think we know that – the Conservative party know that."
The comments seem to contradict the immigration passage in Labour's general election manifesto, which says free movement will end after the UK splits from the EU in 2019.
"Freedom of movement will end when we leave the European Union. Britain's immigration system will change, but Labour will not scapegoat migrants nor blame them for economic failures," the document reads. Jeremy Corbyn, in a speech just two weeks ago, also made the same point.
"Soon, we will no longer be members of the European Union, but agreeing a deal that delivers the benefits of the European single market and the customs union will be the priority for a Labour government," he said.
"Leaving the EU will mean the end of free movement of workers between Europe and Britain.
"So Labour's new rules for managing immigration from Europe will be fair and based on what's best for the economy and our communities.
"We will start with a package of strong labour market regulation measures, which will stop the endless undercutting of terms and conditions by unscrupulous employers, often through agency recruitment and which has fuelled much recent migration."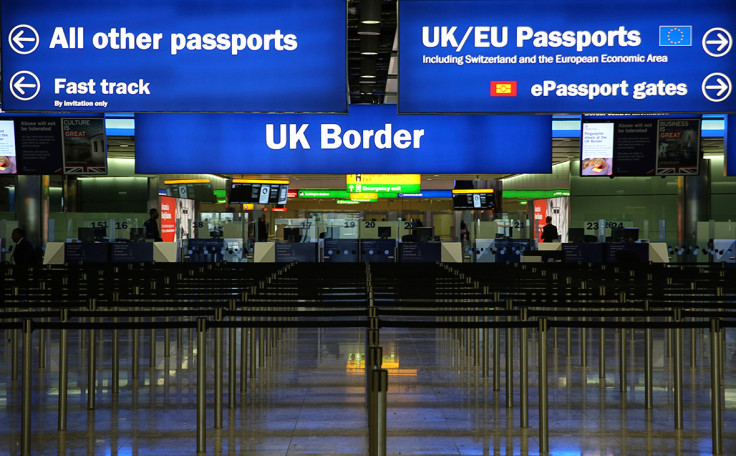 File photo: UK Border control is seen in Terminal 2 at Heathrow Airport in London
Neil Hall/Reuters
The Conservatives, meanwhile, have promised to slash net migration to "tens of thousands".
The latest Office for National Statistics (ONS) release estimated that the figure hit 273,000 in the year to September 2016, down 49,000 compared to the year before.
Brexit Secretary David Davis has said the government will still seek to split from the EU's single market and broker a bespoke customs, in a proposal some have branded a "hard Brexit".
May's decision to appoint Steve Baker, the former leader of a group of backbench Eurosceptic Conservative MPs, in a post-election reshuffle also indicates that the prime minister will keep with her plan.
"On Brexit we have been very clear that we want to maintain a close relationship and a close partnership with the EU and individual member states into the future, including the areas we discussed this evening," the PM said during a joint press conference with French President Emmanuel Macron on Tuesday evening.
"And I confirmed to President Macron that the timetable remains on course and will begin next week. So, thank you, Emmanuel, for our very constructive discussions this evening."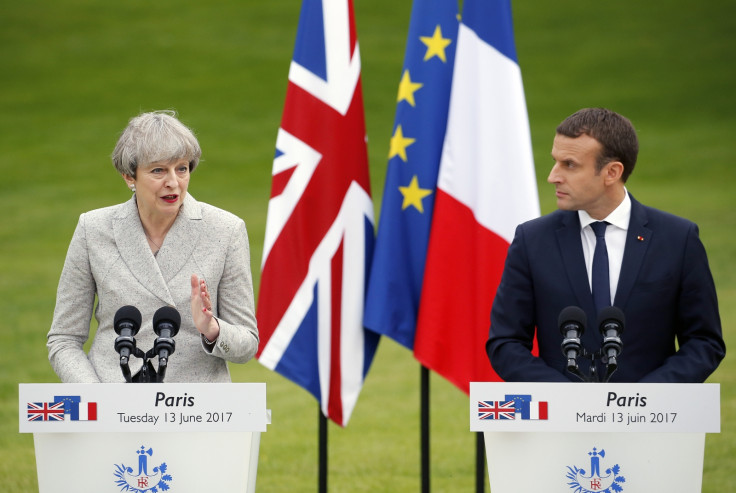 © Copyright IBTimes 2023. All rights reserved.