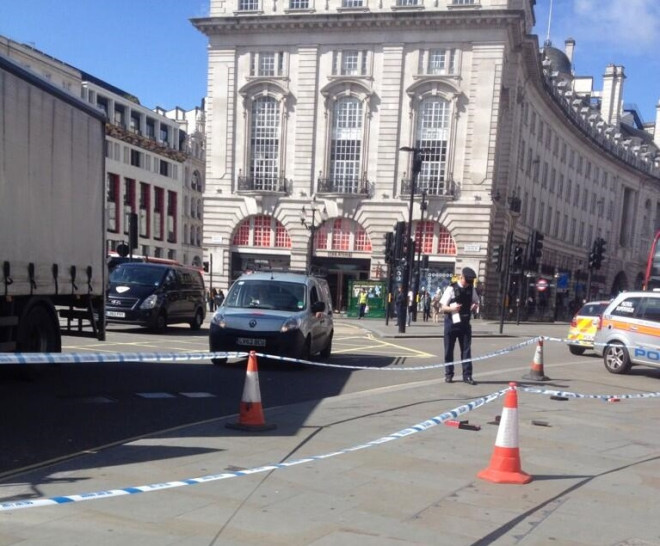 Barclays Bank has been targeted in an early morning raid at its Piccadilly Circus branch.
The Metropolitan Police Service was called to reports of an "aggressive man" at the Regent Street bank around 9.35am on Monday.
He had fled by the time police arrived, making off with what was thought to be a small quantity of cash.
Images from the scene showed cash trays that had apparently been discarded as the man made his getaway from the scene.
No firearm was used during the robbery and police are investigating how the man escaped. No arrests have been made and the area was cordoned off.
Richard Barnett witnessed the aftermath of the robbery and tweeted seeing coin trays scattered across the pavement.