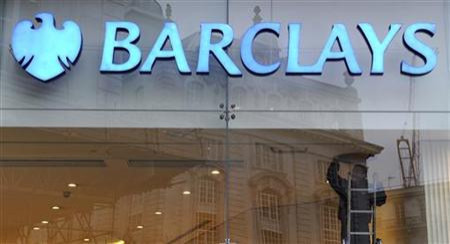 Barclays is the most complained about bank in the UK in the first half of 2011, with 251,563 complaints received, according to figures from the Financial Services Authority
The FSA figures reported today show that Barclays receive roughly one complaint every minute.
The number of complaints that Barclay's have received has actually gone 14% down from previous half year, when more than 276,000 complaints were lodged. Barclays do admit that this figure is too high and apologised to customers.
Antony Jenkins, chief executive of Barclays retail and business, said: 'Delivering excellent service to our customers is our goal every single day, in every single way a customer interacts with us.
"We want to get it right every time. When we do get it wrong, we apologise, try to correct it quickly and identify how to prevent it from recurring. We have made good progress in reducing complaints with a substantial and sustainable reduction in banking complaints by nearly a third.
"However, there is much more to be done and we are working hard to further improve our service to our customers; putting them at the heart of our business and getting it right first time, every time."
Lloyds were the second worst brand for complaints, with 181,907, followed by Santander with 168,888 and NatWest with 147,109.
Overall complaints were up 3 per cent from the previous six months according to the FSA. In total, some 10,000 complaints were fired off daily to financial firms - a total of 1.76million over the six months. Half of these complaints were resolved in favour of the customer.
The report also showed that banks dealt with nearly all complaints within 8 weeks stipulated by the FSA. Barclays shut 95 per cent of complaints within eight weeks, Santander 98 per cent, NatWest 97 per cent, HSBC 93 per cent, Lloyds 90 per cent, and Bank of Scotland 91 per cent.
Paul Clark, chief executive of Charter UK, which makes complaint software, said he believes banks are improving. He said: 'We at Charter UK have seen a huge shift in the way that companies are treating customer complaints. The industry is now looking at this issue more seriously and beginning to see how they can learn from complaints.
'Companies are now realising how brand and reputation can be damaged by bad complaints handling which must be addressed.
'With better systems in place and a proactive approach, companies can start to see the benefits in using feedback captured by complaints. The data may look ominous but the attitude of the industry is changing for the better.'