Bare-faced cheek: Naked rambler makes legal history with nude court appearance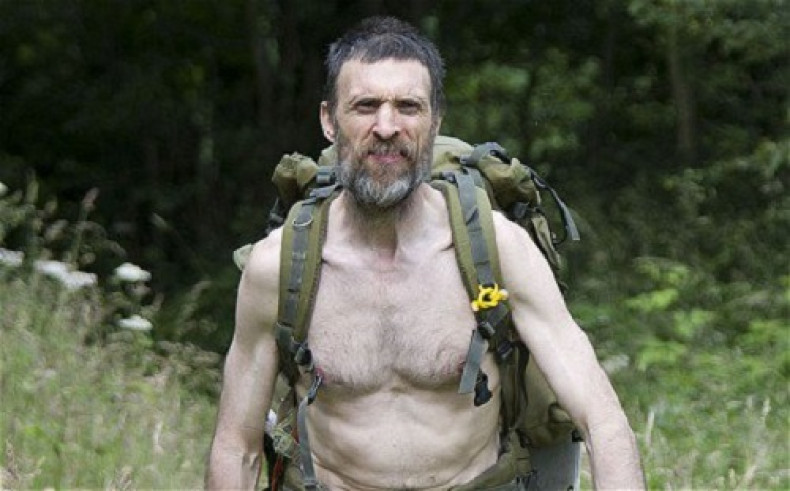 Naked rambler Stephen Gough has made legal history after appearing in court nude via video link from Winchester Prison.
Gough, who is serving a two-and-a-half-year sentence for breaching an order banning him from public nudity, watched proceedings at London's Court of Appeal.
He remained seated during the hearing, with his lower half obscured by a table.
Gough, 56, refused to wear clothes when he left Winchester Prison upon his release for a previous breach of an anti-social behaviour order (Asbo), which bans him from appearing nude in public.
He was arrested outside the prison. The judge refused his request to appear naked at his trial and he was tried in absentia and sentenced to 30 months imprisonment after breaching the order in October 2014.
During the hearing on Tuesday 9 June, his counsel Matthew Scott argued that this previous conviction was unsafe because he was not permitted to stand trial "not wearing any clothes".
Gough claimed he was victim of 'repressive' measures
The appeal against his conviction was thrown out by Lady Justice Rafferty and two other judges.
"In our judgment, were the defendant to have appeared naked in front of the court it would have been a further breach of the anti-social behaviour order," Rafferty told the court.
The judges also rejected Gough's appeal to reduce the length of his sentence.
Last year, the European Court of Human Rights ruled that Gough must wear clothes.
The former Royal Marine claimed "repressive" measures had been used against him that contravened Article 8 - the right to respect for private and family life - and Article 10 - freedom of expression of the Human Rights Act.
But the court ruled the articles did not protect Gough because of his "deliberately repetitive antisocial conduct".
Gough earned the nickname "the naked rambler" after trekking from Land's End to John O'Groats in 2003.
He has spent most of the last eight years serving spells in prison for offences including breach of the peace and for breaching Asbos.