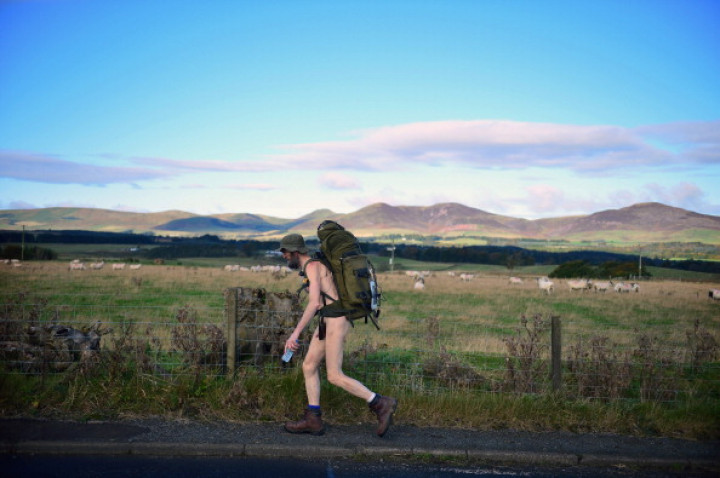 "Naked Rambler" Stephen Gough has been told to put some clothes on by the European Court of Human Rights.
The former Royal Marine claimed "repressive" measures had been used against him that contravened Article 8 - the right to respect for private and family life - and Article 10 - freedom of expression of the Human Rights Act.
But the court ruled the articles did not protect Gough because of his "deliberately repetitive antisocial conduct".
"He had plenty of other ways of expressing his opinions," it concluded.
After the judgment, a defiant Gough, 55, vowed to continue his naked exploits.
"I expected them to take the wider view. They have not. Then again, what great endeavour ever succeeded without having to surmount many obstacles that stood in its way," he said.
"Why should it be any different for me? I have no choice but to continue."
Gough has spent most of the last eight years in prison for offences including breach of the peace and for breaching anti-social behaviour orders (Asbos), most of which was spent in segregation because he refused to wear clothes.