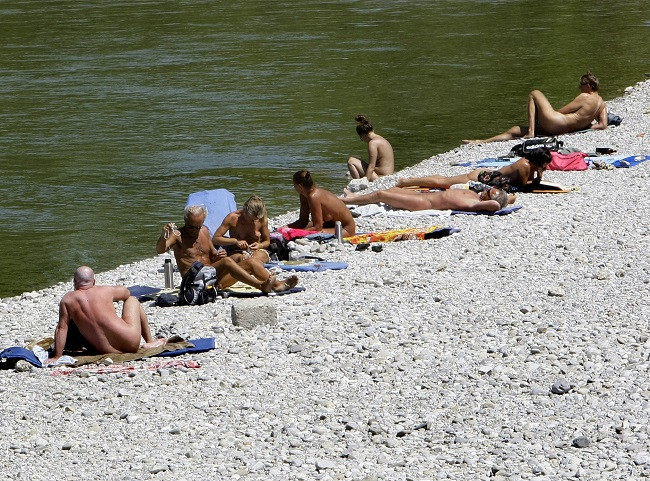 Naturists will be pleased to hear Munich has legalised nudity in six designated areas in the city – with one spot just ten minutes from the city's main square.
Germany's third largest city brought in the urban naked zones after state-wide laws on nude sunbathing expired in Bavaria last autumn.
According to TheAtlanticCities.com, two areas are located in the city's Englischer Garten – one of the largest city parks in the world. The remaining four will be positioned along the Isar River. The areas will not be fenced off or hidden and will be signposted.
Public nudity has been a common practice in Germany. The first nudist beach was set up in 1920 and people have often been spotted in the buff in the Englischer Garten.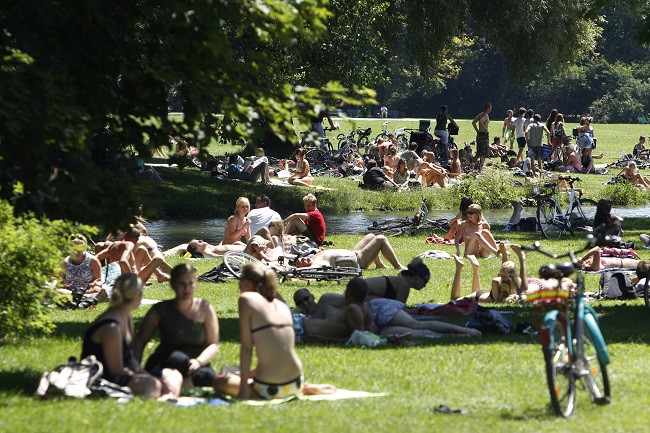 Travel site Naturisttravel.net named the park as one of Germany's must-see places for nudist tourists.
It stated: "From the origins of the modern-day naturist movement to naked airlines and naked hotels, a lot has been written about the Germans' fondness for taking their clothes off.
"For much of the population of Munich, it's almost part of their DNA. Whenever the sun is out, you'll find a Münchner of all ages, shapes and sizes catching some rays as nature intended.
"This being Germany, there's no embarrassment about the fact that everybody is naked – the park is named the English Garden because of the original style of the horticulture, not as an ironic way of poking fun at traditional British prudery."
Journalist Feargus O'Sullivan sums up the country's ethos perfectly when he writes: "What Germany does have, nonetheless, is a strong cultural tradition that seeks to escape artifice and the pressures of city life to return to something supposedly more natural.
"Seen in this light, stripping off in public is the voluntary removal of a heavy mask, a return to unvarnished honesty rather than some titter-worthy peek-a-boo. Places where this is allowed to happen are spaces of truce, where there is a generally observed agreement that people will spare each other physical scrutiny and appraisal."