Barron Trump was catapulted onto the world stage during his father's inauguration ceremony. But he didn't want to be seen as a child on the most important day of his father's life.
The 10-year-old showed his strong-willed nature like his father's when he refused to take his mother, Melania's, hand when she offered it to him as America's new first family walked towards Capitol Building.
Instead, the boy slipped his hand away and waved to the crowds with his parents during the inauguration parade along Pennsylvania Avenue, according to the Mirror.
But his excitement soon waned when he was captured yawning during the official sit-down proceedings.
In the 45th president's inaugural speech, which was heavily nationalist in tone and was dubbed the shortest in US presidential history, Trump declared: "We are not merely transferring power from one administration to another, or from one party to another, but we are transferring power from Washington, DC, and giving it back to you, the people."
He said American wealth had been "ripped from homes and redistributed across the world", and added that: "We must protect our borders from the ravages of other countries."
Trump's youngest child is said to be staying in New York to complete his studies for the next six months following the inauguration.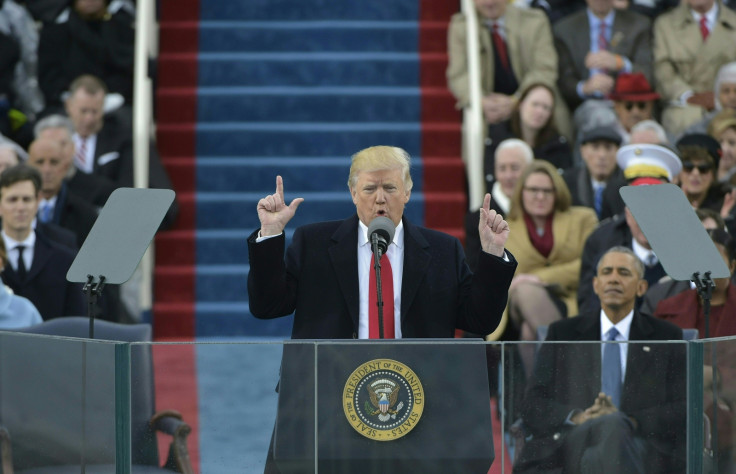 And while most children have their own room, Barron has his own floor decorated with planes and helicopters. Melania told parenting.com he is allowed to draw on the walls in his playroom.
She told parenting.com: "He is independent and opinionated and knows exactly what he wants. He is a mixture of us in looks, but his personality is why I call him little Donald."
Donald and his wife prefer to be hands-on parents. In a 2015 interview with People, he said: "We keep it down to a minimum. If you have too much help, you don't get to know your children."