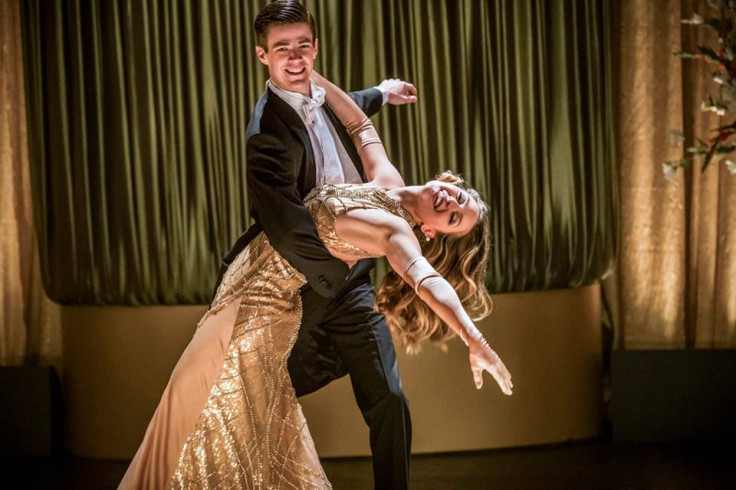 The special musical episode stared with the 20 March episode of Supergirl season 2 where the Music Meister put Kara Danvers in a comatose state. It will come to an epic conclusion in this Tuesday's episode of The Flash season 3.
The Flash-Supergirl musical crossover is titled Duet, which will air on 21 March at 8pm EST. Episode 17 of The Flash season 3 will feature Glee co-stars Grant Gustin (who plays Barry) and Melissa Benoist (who plays Kara) will be singing and dancing in the episode.
Click here to watch The Flash season 3 live via The CW app. You can also watch the episode online by clicking here (only in the US).
A promo for the episode opens with a sharp-suited Barry in a dream-like sequence as he sees a Kara and asks, "What the hell is going on?"
Music Meister then explains, "You are in a movie musical" Later adds, "Follow the script. Reach the end of the plot, you get to go home. Although I should mention that you die in here, you die out there."
Carlos Valdes who plays Cisco, shared details about the musical episode and told Entertainment Weekly, "Darren Criss, whom I went to college with — so weird — he plays Music Meister, who's essentially the baddie of the episode. He puts Barry and Kara into this shared dream, this sort of nightmare. He brings them into this illusory world where their objective is to literally figure out the plot of this traditional musical comedy. It's very self-aware. "
He added, "It takes place in their own heads. We embedded into the script this idea that Barry and his mom used to bond over musicals, musicals always made things better. And so, this plot is based on that idea of musicals not just as a form of escapism, but also as a form of emotional catharsis"
The official synopsis for The Flash season 3 episode 17 reads as follows: