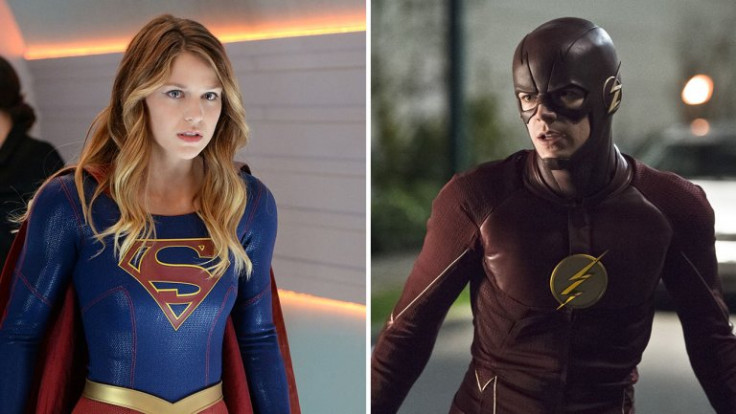 Fans would enjoy The Flash and Supergirl musical crossover as it is going to be packed with song and dance. The CW has released the synopsis for the special episode, which will kick off at the end of Supergirl season 2 episode 16.
The Music Meister will attack Supergirl in the episode, and Mon-El alongside Hank Henshaw will crossover to The Flash universe to seek help for Kara Danvers. Supergirl season 2 episode 16 is titled Star-Crossed, which will air on 20 March at 8pm EST.
The official synopsis reads as follows:
The network has confirmed that Glee actors Grant Gustin (who plays Barry) and Melissa Benoist (who plays Kara) will be singing in the episode alongside, Broadway veterans Jesse L Martin (Joe), Victor Garber (Dr Stein), John Barrowman (Malcolm Merlyn), Jeremy Jordan (Winn) and Carlos Valdes (Cisco).
Co-showrunner Aaron Helbing revealed that Iris West will have a key role in the upcoming musical extravaganza.
He told TV Line, "She [West] plays a pretty key role in the musical episode. The story really centers around Iris. Aside from Barry (Grant Gustin) and Kara (Melissa Benoist), Iris plays a huge role in the musical."
The 2nd part of the mashup continues on The Flash season 3 episode 17 titled Duet, which will air on 21 March at 8pm EST.
Here is the full synopsis for the episode: