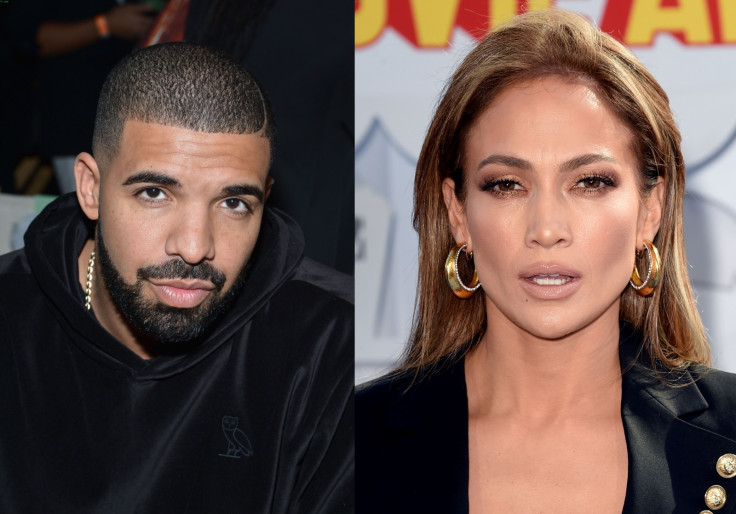 Drake has seemingly opened up about his brief romance with Jennifer Lopez, and the rapper did so in the opening track of his newly-released album titled More Life.
The lyrics of the song Free Smoke read, "I drunk text J. Lo / Old numbers so I bounce back / Boy Wonder gotta bounce back." The 30-year-old also sampled JLo's hit number If You Had My Love in the chorus of his song Teenage Fever, the lyrics of which read, "Your heart is hard to carry after dark / You're to blame for what we could have been / 'Cause look at what we are."
The Aint Your Mama singer fuelled romance rumours with Drake after she shared a photo of the two getting cozy in a sofa on Instagram back in December 2016. A source was quoted as saying,"She's head over heels for Drake. It's a new relationship, but she really likes him. She's really into him."
However in February, E! News confirmed that the couple had parted ways following a cryptic Instagram post shared by Lopez. An insider was quoted as saying that the duo "have taken some time apart, not because they don't want to be with each other, just because their schedules started getting insane".
The 47-year-old confirmed that she is not with Drake while appearing on The Daily Show on 6 March. She told the host, Trevor Noah, "Let me clear this up. I am not with Drake," and added, "Maybe that's all I need to say."
Lopez is rumoured to be dating former MLB star Alex "A-Rod" Rodriguez, according to People Magazine. "They have been dating for a few weeks," the source said.
The insider was also quoted as saying, "She seems excited. He has been around her family and she really likes that he is a dad. She is aware, though, that he is a ladies' man too and is being cautious. For now, it's just fun. She is single and enjoys dating."