Great Britain's men's basketball team were unable to prevent defeat as they made their first appearance at the Olympics since 1948, eventually succumbing to 95-75 defeat to Russia in Group B.
Led by Chicago Bulls star Luol Deng, Britain were looking to make an early statement and they did impress early as they moved into a 18-17 lead thanks to a brilliant three-pointer from the Brixton-raised forward.
Great Britain may not have the strongest side at the Olympic tournament but have been boosted by the addition of Deng and former NBA forward Pops Mensah-Bonsu who declared that the team must not 'dwell' on the defeat.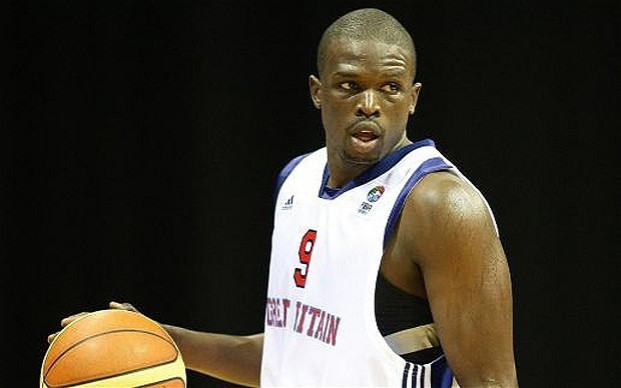 Russia began to take control in the second quarter and by the half-time buzzer were leading 49-34, a lead they never looked like surrendering.
"We can do better," said Deng after the game. "We're just not here to be here, we want to compete. We came out to win the game."
Deng did lead the scoring for Team GB as he posted 26 points, but his coach Chris Finch revealed that he was a touch unhappy with the performance of the side's star man.
We ask Luol to do a lot for us," said Finch. "He attacked a lot, I don't know if that was a sign of frustration, but it comes from a good place. Luol maybe could have set his team-mates up a bit better."
Deng and co will be back in action on Tuesday when they play Brazil in what will be another tough encounter, but one in which Britain will be hoping to get a result before meeting Spain on August 2.
Brazil got off to a winning start as they squeezed past Australia with a 75-71 win, while Spain were in clinical form as they demolished China 97-81.
Elsewhere in the competition there was an impressive display from reigning Champions the USA as they powered to a 97-71 victory over France that proved their credentials as the favourites.
The US were led by Oklahoma City Thunder small forward Kevin Durant who landed 22 points and revealed how pleased he was to help secure the victory
"We just played with attitude, fighting for each ball, defending hard and getting every rebound," Durant told the BBC. "That's how we beat teams that are hard to beat."