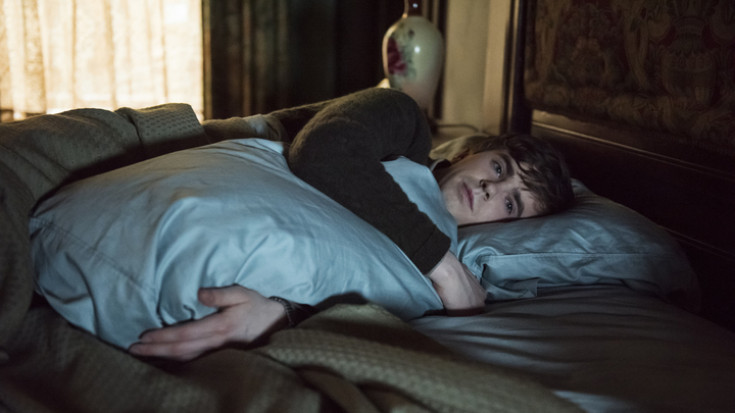 Bates Motel season 4 finale featured a cryptic end to Norma and Norman's mother-son relationship. The moment finally arrived where Norman Bates not only killed his mother in a murder-suicide attempt, he also dug up her grave and brought her body back "safe" to their "home".
The final moments of the A&E thriller were just a prelude to what to expect in season 5 and how Norman's character will evolve as the dreaded "Psycho" serial killer. Show creators Kerry Ehrin and Carlton Cuse, however, have made it clear that they will not go the exact Psycho movie way and will instead introduce their own version of the story.
"We wanted the final season to allow us to do our version of the Psycho lore. We will be colliding with certain events in the narrative of the film, but it would be boring to just recreate Psycho," Cuse told TVLine.
Norman's growing mental instability intrigued fans and speculations are on how Norma's death will affect her son in season 5. "The obsessive love of Norma is what the show is going to be based on. It's the heart of what drives it. That is going to be hugely important in season 5," Ehrin told the new outlet in the same interview.
It appears Norma will keep appearing in the upcoming season during her son's hallucinations. It will be interesting to see whether Farmiga will be seen as the decomposed dead "mother" when the show premieres next season.
"She's existing now in Norman's brain. In the original Psycho, you don't really know anything about Norma Bates. You just know that she's a corpse, and you imagine that she was this shrew of a woman who berated her son into becoming crazy. But we re-imagined their relationship as this complex, intense, co-dependent love story."
A&E is yet to declare a premiere date for its popular psychological thriller.