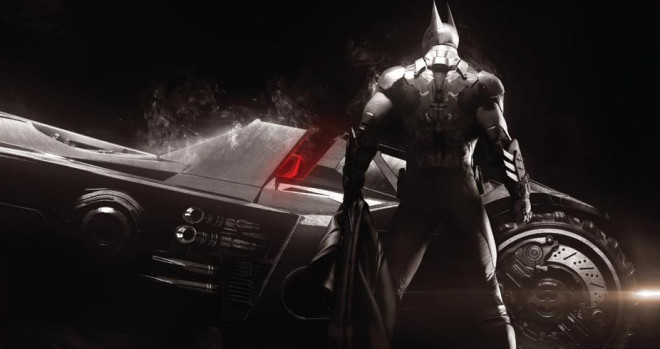 Batman: Arkham Knight is the next Batman game and sees original studio Rocksteady return to the franchise.
Heading to PlayStation 4, Xbox One and PC the game is described as "the explosive finale to the Arkham series" with Scarecrow as its main villain.
British gaming store Game leaked details on its online store, confirming a number of previously rumoured features including the ability to drive the Batmobile. US magazine Game Informer then quickly revealed its forthcoming cover, which features Arkham Knight.
"Set after the events of Arkham City," said Game Informer. "Batman: Arkham Knight may just end the Dark Knight's journey."
A trailer was also released...
The Game listing said Batman would return to face "the ultimate threat against the city he is sworn to protect. The Scarecrow returns to unite an impressive roster of super villains, including Penguin, Two-Face and Harley Quinn, to destroy The Dark Knight forever.
"Rocksteady's uniquely designed version of the Batmobile is drivable for the first time in the franchise. The addition of this legendary vehicle, combined with the acclaimed gameplay of the Batman Arkham series, offers gamers the ultimate and complete Batman experience as they tear through the streets and soar across the skyline of Gotham City."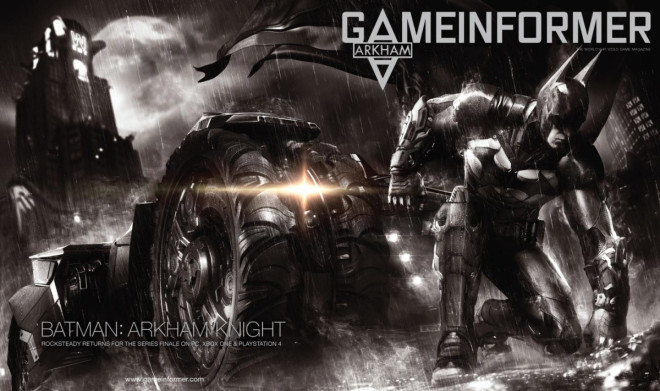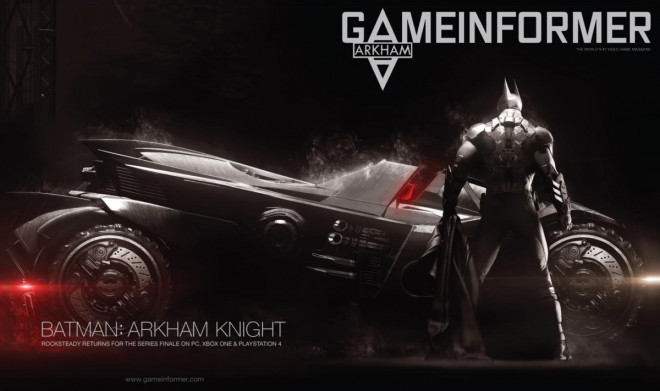 A pre-order bonus shown on the game's cover will allow players to play as Harley Quinn in four exclusive Challenge Maps – a regular feature of the series to date.
Rocksteady developed the first two Arkham games – Arkham Asylum and Arkham City – before handing over the reins to Warner Bros Games Montreal for last year's lacklustre Batman: Arkham Origins.
It had previously been rumoured that Rocksteady's next game would draw inspiration from the "Silver Age" of comics and be about the coming together of the Justice League of America - bringing in Superman, Wonder Woman, The Flash and Green Lantern.
Batman: Arkham Knight is expected later this year.