Islamic State (Isis) militants defending the city of Mosul have reportedly killed at least a dozen civilians for not allowing snipers and heavy artillery into their property. The United Nations says it has evidence that at least 12 civilians were shot dead in the Bakir area of the city on 11 November.
Isis has been killing alleged spies for months in Mosul as the noose tightened around the largest city under their control. It is feared that the jihadists are planning to use thousands of civilians as human shields, preventing them from fleeing Iraq's second largest city.
The operation to liberate Mosul began on 16 October, resulting in more than 1,000 extremists being killed by the Iraqi Army backed by Western airstrikes and Kurdish Peshmerga forces. Advancing troops have at times been halted by determined Isis militants using sniper fire and suicide car-bomb attacks.
The UN says that Isis also massacred 27 people in Muhandiseen Park, in the north of Mosul, accusing them of passing information to Iraqi security forces. A spokeswoman for the UN high commissioner for human rights, Ravina Shamdasani, said international human rights law may have been breached by Isis.
"[IS] has been installing rocket launchers and placing snipers on the rooftops of civilian houses," she said, according to the BBC. "Those who refuse to allow their houses to be used in this way are threatened or killed. These families are effectively used as human shields, placed squarely in harm's way, caught between IS and Iraqi Security Force fire responding to rocket and sniper attacks."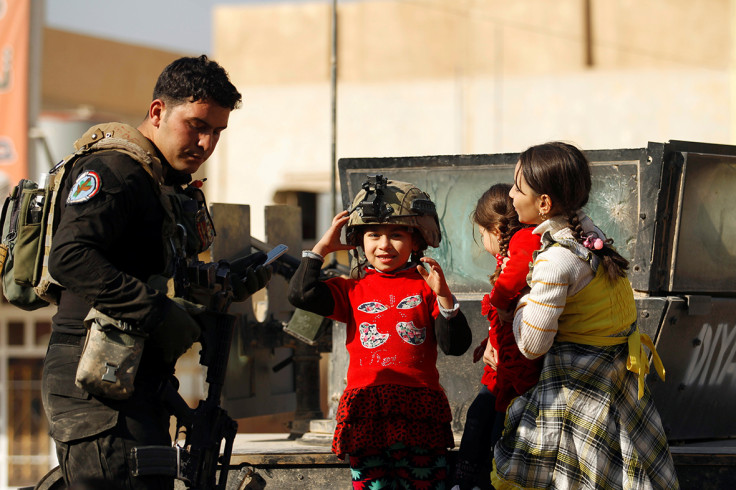 The claims come as around 650,000 people in the city have been left without water after a crucial pipeline was damaged during ongoing fighting between the Iraqi army and the militants. Iraqi authorities are not believed to be planning to repair the damage, due to the danger posed by the fighting.
Shamdasani added that the Islamic extremists are continuing to abduct and forcibly move civilians living in the war-torn city. Reports have also emerged suggesting that Isis has shot dead fleeing civilians, including a seven-year-old child who was running towards troops in the eastern Adan district.