As the end of the 2012/13 season draws near in respective league across the continent, the sight of one side claiming domestic honours at a canter is depressingly widespread.
While the Premier League, Bundesliga and SPL champions have already been crowned with Barcelona likely to follow suit with two more victories, Juventus , Paris Saint Germain and Galatasaray are looking likely to reach a predictable, albeit well earned, conclusion before the final day of the season.
The much heralded Bundesliga perhaps presents the biggest surprise. After a league and cup double last season and a summer where they only lost one of their key men in Shinji Kagawa, Borussia Dortmund have been utterly obliterated in their attempts to secure a third consecutive Bundesliga.
Bayern currently hold a 20 point gap over Jurgen Klopp's side, and while Dortmund remain in the battle for European honours with their compatriots, their hopes for domestic honours were extinguished a long time ago. With football hipsters across the globe will be relishing the battle Klopp and Pep Guardiola will share next season, the Bundesliga, for all the merited acclaim it attracts could be about to lose the competitive edge which has made it such a breath of fresh air in recent years.
The news that Bayern have activated the release clause - a figure of £31.5 million - of Dortmund star Mario Gotze, may well be the driving factor behind this. The Germany international will arrive at the Allianz Arena this summer, and in the frankest of terms, Bayern have signed significantly weakened their nearest rivals by taking a player who Dortmund will undeniably struggle to replace.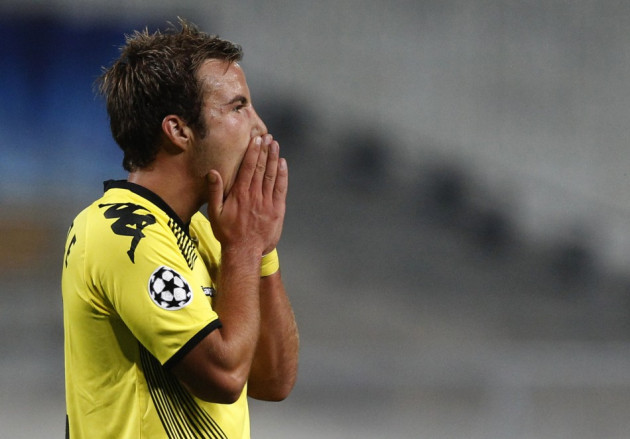 This isn't new territory for the Bavarian giants. Over the past decade Bayern have routinely swooped on those teams finishing around them after exceptional seasons and enlisted their stars as new Bayern recruits, in order to once again tighten their grip on German football. While the capture of Gotze represents the biggest financial move to date, a look back to 2002 provides a potent example of Bayern moving for players who have starred for teams who may have already edged above them in the German hierarchy, or present a big enough threat to do so in the future.
In a tightly contested race for the 2001/2002 Bundesliga title, Bayern had to settle for third place as Dortmund claimed their sixth German crown, a point ahead of would-be Champions League runners up Bayer Leverkusen. In time for the new 2002/03 campaign, Bayern enlisted the services of future Germany captain Michael Ballack and Brazilian midfielder Ze Roberto, two men key to Leverkusen's second placed finish and their riveting Champions League run the season before. Bayern went on to win three of the next four Bundesliga titles.
Bayern's penchant for focusing their transfer policy on players from within the Bundesliga playing for sides challenging them the title would become increasingly prevalent. After missing out on the 2003/04 crown to Werder Bremen, Bayern once again turned to Leverkusen, who had finished just three points behind the Bavarians in third. This time, the subject of Bayern's desires was Brazilian defender Lucio. Sufficiently strengthened, Bayern Munich proceeded to claw back the Bundesliga crown the following season.
Bayern swooped for another defender who would form a formidable partnership with Lucio when they purchased Daniel van Buyten in the summer of 2006. The club signed the Belgian from Hamburger SV, who had themselves mounted their own impressive Bundesliga challenge the season before van Buyton's move, before finishing seven points adrift.
Despite the arrival of the imposing Belgian, Bayern were forced to watch a VfB Stuttgart side inspired by Mario Gomez claim the 2006/07 title. Undeterred, the Bundesliga's most successful club of all time, once again turned to the clubs immediately surrounding them. After finishing second and third respectively in the 06/07 season, Schalke and Werder Bremen lost two of their most influential players in Hamit Altintop and Miroslav Klose , who made the move to Bayern's Olympic Stadium the summer following that campaign. Amazingly, Bayern had finished fourth that season.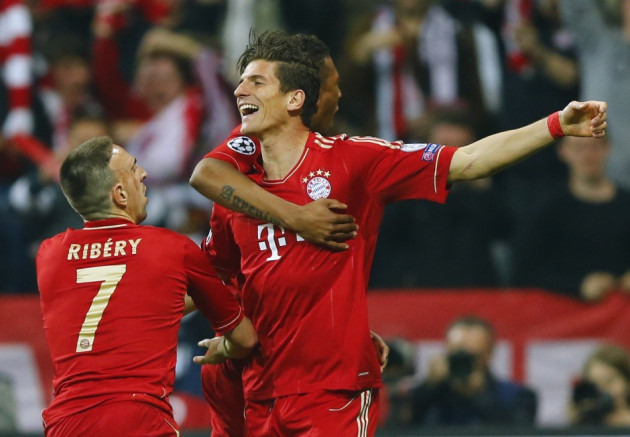 Before long, 2007 champions Stuttgart would also fall prey to the one club in the league capable of purchasing whoever their heart desires. After helping his club to a third place finish with his 24 league goals in the 08/09 campaign, Germany international Mario Gomez was subject to a bid of record £24.6 milllion bid weeks after the end the season from Louis van Gaal's side. Days later he was a Bayern Munich player.
Can Bayern be condemned for their transfer policy over the years? In most cases, their methods have reaped their required awards, namely eight Bundesliga titles in 14 years. In addition, if you overlook the signing of Turkish international Altintop on a free transfer in 2007, the affluent club have happily paid the fees demanded by the respective selling club.
In many ways, it makes perfect sense to pursue players they have seen lead the title aspirations of rivals on a weekly basis, and by the same stroke, weaken the potential challenger in time for the new season. It could be argued Manchester United exhibited a similar tactic in the purchase of Robin van Persie from Arsenal last summer, while Chelsea's repeated attempts to lure Luka Modric away from White Hart Lane prior to his move to Real Madrid exposed similar parallels.
But the latest move depicting this pattern does not bode well for Dortmund. Gotze is regarded as perhaps the most gifted player in a Germany team already blessed with a plethora of supremely talented footballers, including two of his future teammates Thomas Muller and Toni Kroos. Jurgen Klopp's reputation as one of Europe's most exciting coaches suggests Bayern domination may not be a foregone conclusion, the sheer strength behind the assembled Bayern ranks means Guardiola may not have long to wait for his first German honour.