The author of a cryptic note that will be shown on BBC Crimewatch tonight at 9pm could hold the key to solving the 1997 murder of John Kennedy.
The hand-written letter was handed in to St George's Town Hall, Shadwell, following an appeal on the programme in November over the killing of John Kennedy.
Extracts from the note say: "Around 2.55 - 3.00 early morning. Murder at the Railway Pub, Sutton Street.
"I was...waiting for someone...There was a fight. Knife was used by...The other bloke Kennedy plays football for the Falstaff pub. That's how I recognised him."
Kennedy was stabbed to death during a fight at the Railway Arms pub, Shadwell, in February 1997.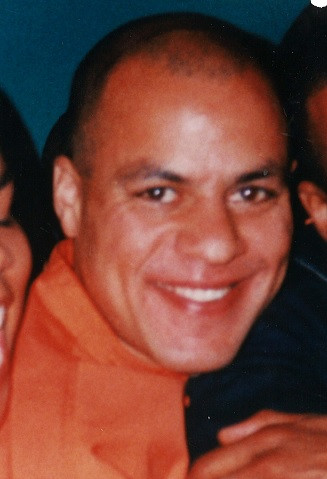 The 31-year-old, who was the brother of Jade Jones from the boy band Damage and was a keen footballer, had been out with friends when they arrived at the Railway Arms.
Kennedy was was approached by a man he knew but after an animated conversation escalated into a fight, the suspect pulled out a knife and lunged at John, stabbing him in the abdomen.
The father-of-two, of Poplar, east London, collapsed and was taken to the Royal London Hospital where he later died.
The suspect made off in a car with another man.
A £20,000 reward remains on offer for information leading to the arrest and prosecution of the person or people who stabbed Kennedy and although a man was arrested and charged with the murder in March 1997, he was not convicted.