The IBTimes UK sports desk predicts who will pick up the three major awards on Sunday 20 December, after New Zealand's World Cup-winning fly-half Dan Carter beat the likes of Usain Bolt and Jordan Spieth to the Overseas Personality of the Year honour.
Nick Howson
Sports Personality of the Year – Jessica Ennis-Hill
The Sheffield-born athlete travelled to Beijing 13 months on from giving birth to son Reggie, and with mountains of concern over her form and fitness was expected to play a bit-part as preparations to defend her Olympic heptathlon title began in earnest. The 29-year-old had other ideas however, and produced a performance littered with season's bests to lead almost throughout before storming to gold with a fine 800m. Having being denied by drugs cheat Tatyana Chernova (and not subsequently having her gold medal reallocated) in 2011, and then by injury in 2013 this was a long-awaited second world title. Rivals in Rio, including Canadian Brianne Theisen-Eaton, might be playing for second place after another 12 months of training.
2<sup>nd: Tyson Fury, 3<sup>rd: Adam Peaty
Sports Personality Team of the Year – Great Britain Gymnastics
No longer a sport dominated by the iron curtain countries, Britain are firmly on the gymnastics map after a historic world championships in Glasgow. The men's and women's teams won a championship-best five medals between them which included team all-around success and a first ever gold for Max Whitlock on the pommel horse. Silvers for Louis Smith and Whitlock on the floor capped a remarkable 10 days which acts as a perfect platform ahead of Rio.
2<sup>nd: Great Britain swimming team, 3<sup>rd: Wales football team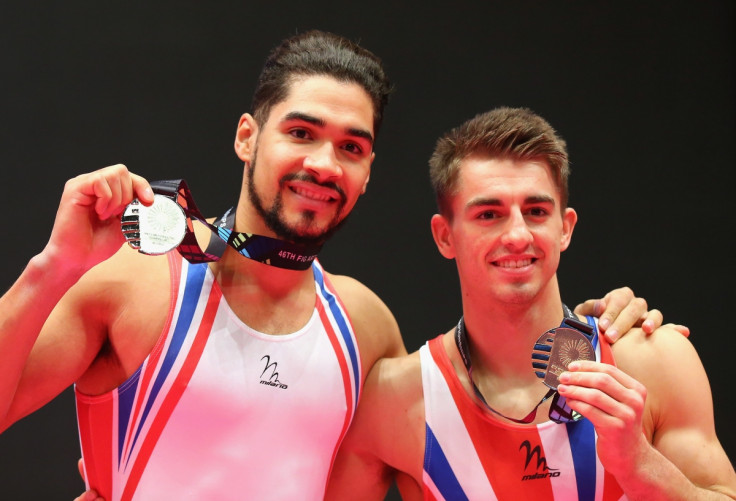 Sports Personality of the Year Coach award – Mel Marshall
The mastermind behind Britain's three-time world champion Adam Peaty has outshone all of her competitors. Head coach at the City of Derby Swimming Club, Marshall has been key in the development of Peaty, who became the first Brit to win three golds at a single world championships in Russia in August. The holder of two world records will arrive in Rio as one of GB's best hopes for success and at just 20 years old has the capacity to dominate for years to come. Marshall – already the British swimming coach of the year – deserves a share of the credit.
2<sup>nd: Brian McDermott, 3<sup>rd: Scott Hann
Tony Mogan
Sports Personality of the Year – Andy Murray
Murray's commitment to British tennis was more evident than ever in 2015. Leading Great Britain team to their first Davis Cup triumph in 79 years, the 28-year-old won all 11 of his matches, amounting to a total of eight hours on court, acting as the catalyst to that success. His enthusiasm and will was infectious and it came as no surprise to see it spread to brother Jamie and the rest of Leon Smith's team. Great Britain's miserable record in the competition through the 1980s and 1990s tells you all you need to know about the size of his achievement.
2<sup>nd: Tyson Fury, 3<sup>rd: Jessica Ennis-Hill
Sports Personality Team of the Year – Northern Ireland
When Uefa announced their plans to expand the number of teams competing at the European Championships from 16 to 24, people groaned, assuming it would make room teams who didn't really deserve to be there. Northern Ireland may have fallen into that category. But that didn't account for Martin O'Neill's side topping their qualifying group comfortably. That glorious win over Greece at Windsor Park in November sparked jubilant celebrations as Northern Ireland qualified for their first ever Euros and returned to a competitive competition for the first time in 30 years. It is a remarkable success that deserves full recognition, In qualifying as winners, they became the first pot-five team to win a top their group.
2<sup>nd: Great Britain Gymnastics, 3rd: Great Britain Davis Cup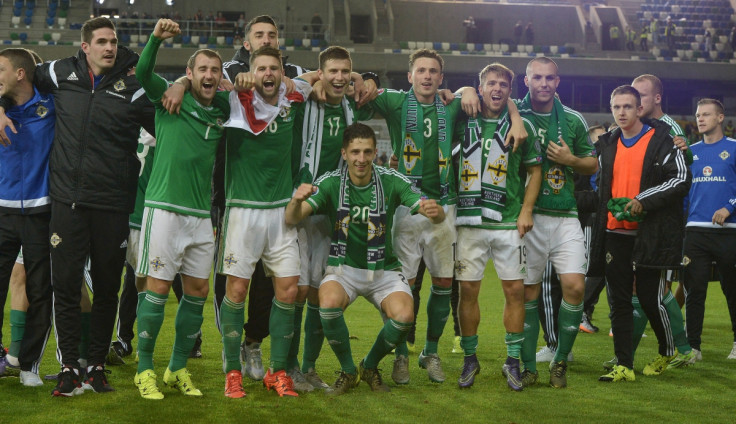 George Flood
Sports Personality of the Year – Jessica Ennis-Hill
Great Britain were certainly not left bereft of athletics heroes following their best ever performance at this summer's World Championships in Beijing. But while the likes of Greg Rutherford and Mo Farah certainly merit plenty of plaudits, Ennis-Hill's stunning heptathlon gold stands above the rest when you consider the modest expectations that surrounded her preparation. The fact that such an achievement came in her first major competition since the 2012 Olympics and just a year after having her first child further cements her status as one of the nation's most remarkable sporting figures.
2nd: Tyson Fury, 3rd: Andy Murray
Sports Personality Team of the Year – Great Britain Davis Cup team
Although Andy Murray certainly did most of the heavy lifting, it would be foolish to dismiss the obvious team ethic involved in GB's first Davis Cup triumph since 1936. Whether it be James Ward's thrilling five-set victory over American John Isner in Glasgow, Jamie Murray's vital doubles expertise or Kyle Edmund punching above his weight to give David Goffin a real scare in the final, this was much more than just one man against the world.
2nd: England Ashes winners, 3rd: Northern Ireland football team
Sports Personality of the Year Coach award – Scott Hann
Max Whitlock became the first male gymnast ever to scoop gold for Great Britain at the World Gymnastics Championships with his success on the pommel horse in October, and coach Hann deserves huge credit. Previously described as the 22-year-old's "unsung hero", he is an important figure in the sport and will remain so in the build up to next year's Olympics in Rio.
2nd: Toni Minichiello, 3rd: Leon Smith