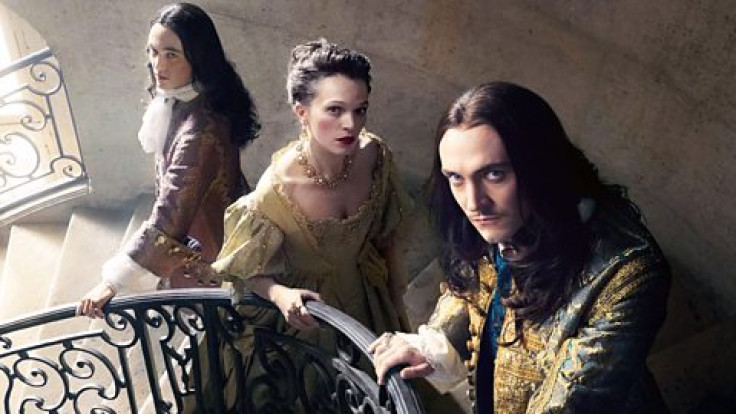 Versailles is continuing to set pulses racing with its second series for BBC2, and tonight's fourth episode sees King Louis XIV make plans to send an army into the Netherlands.
When Louis – played by George Blagden – sends the troops away along with Philippe d'Orleans and a new weapon, he also leaves his wife Marie-Therese at a loose end while the palace is being fumigated.
Meanwhile, his mistress Madame de Montespan – already despairing of her newborn daughter's likely future – tackles the Catholic Church via Father Pascal.
Father Pascal – clergyman to King Louis' Queen, Marie-Therese – has had enough of all the indecency at court, but he will not be manipulated by Ms Montespan.
In tonight's episode, Montespan will finally display her true colours and show total heartlessness regarding one matter in particular. It may be quite amusing for viewers to watch Louis shun her for his new bride, and a surprise that he's chosen to spend the night with his actual wife.
Elsewhere in the episode, Princess Palatine shows her disappointment that Philippe isn't interested in her while poor Sophie wishes Montcourt was the same as she endures a harsh beginning to married life.
By the end of it all, Louis is considering a new, moral way of living – probably the most shocking part of the series thus far – but for how long that lasts for is another question.
Versailles hasn't been anything short of shocking since it premiered in May 2016 on BBC2, with its first season ruffling up the feathers of TV critics with its licentious sex scenes.
Based on Versailles in 1667, it follows 28-year-old King Louis VIV of France and Navarre, and in a Machiavellian political move decides to make the nobility submit by imposing a definitive move of the court from Paris to Versailles – his father's former hunting lodge.
Versailles airs tonight (12 May) on BBC2 at 9pm.