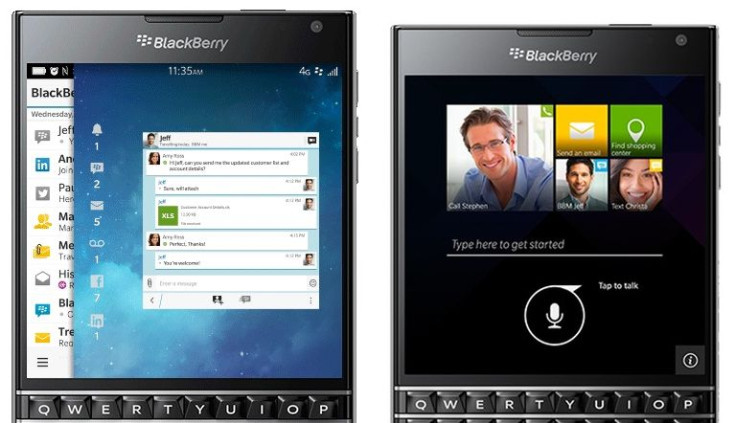 Apart from insufficient space problem, there are reportedly a couple of more issues with the BlackBerry OS 10.3.1 upgrade. These include disappearance of Rotation Lock and the text input field within BBM chat.
"So, updated my z10 STL100-2 to 10.3.1 from 10.2.1 and now my Rotation Lock is working really badly, I turn it on and Apps rotate once then get stuck and refuse to go back, I got stuck in the hub three times, I had to lock the phone and load and minimise the camera to get the lock off. I'm becoming less impressed with this update," reported a CrackBerry forum member.
BlackBerry has released fixes for the glitches.
1- Screen rotation issue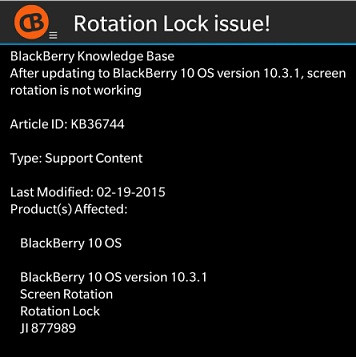 BlackBerry OS version 10.3.1
Screen rotation
Rotation Lock
Overview: After upgrading to BlackBerry OS 10.3.1, the screen rotation seems to be locked to one orientation. It gets disabled when checking in Quick Settings.
As BlackBerry is investigating the issue, an immediate solution is unavailable. But you can try the following workaround.
Workaround: Restart your BlackBerry 10 smartphone by holding the power button and tapping the restart icon.
2-Text input does not display within BBM chat issue
Overview: The text input field within BBM chat does not appear after the BlackBerry OS 10.3.1 upgrade. When the text input field within BBM chat is tapped, the field is hidden from view by the virtual keyboard.
Resolution: Upgrade the latest version of BBM for BlackBerry 10 via BlackBerry World.
Launch BlackBerry World app
Tap tab menu button
Tap My World then My Apps & Games
Locate and tap BlackBerry Messenger
Tap Update to install the latest version
When the update is completed, tap open to launch BBM and the text input field will be displayed correctly.
[Source: BlackBerry]