Several beaches on a Greek island are covered with thick black oil after a tanker carrying 2,200 tons of fuel oil and 370 tons of marine gas oil sank on Sunday (10 September). The 45-year-old Agia Zoni II sank while anchored off the coast of the island of Salamina (also known as Salamis), close to Greece's main port of Piraeus. The island's proximity to Athens makes it a popular weekend getaway destination.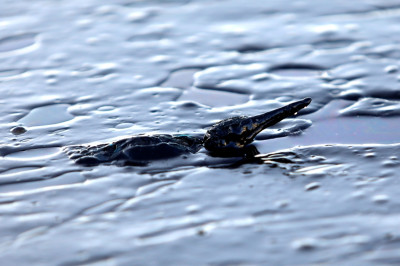 The cause of the sinking is not known. The tanker, which had set off on Saturday from an oil refinery near Athens, had been anchored by an islet near Salamina, about 25 kilometres west of the capital, when it began to leak, according to the Greek coast guard. The tanker's two crew members were rescued by the coastguard and taken to hospital, from where they were later released.
Greece's merchant marine minister Panagiotis Kouroumplis said that divers had managed to seal that leak and contain 95 percent of the ship's cargo. Barriers were erected to help contain the spill to a length of 1.5 kilometres. Greater Athens fisheries councillor Voula Toutountzi told the capital's municipal radio that the cleanup would probably take four months.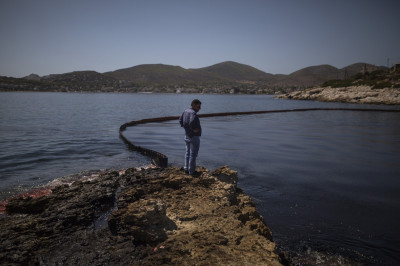 However, strong winds on Tuesday night swept away chunks of the slick, and at least four kilometres of tar and oil now cover the sea between the towns of Kynousoura and Selinia on the island, and the slick is approaching Piraeus, according to GreekReporter.com.