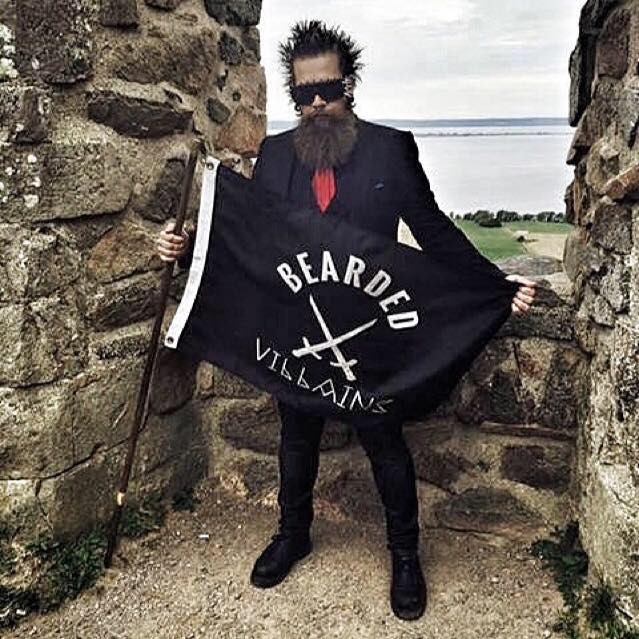 Anti-terror police in Sweden were dispatched to deal with a sighting of Islamic State (Isis) militants, who were seen rising a black flag above a remote castle. However, responding officers found it was actually a meeting of a hipster beard society.
The Swedish chapter of the Bearded Villains facial hair aficionados society met at the remote castle of Braehus on Saturday 10 October, to be photographed around the organisation's black-and-white crossed swords flag.
Group member Andreas Fransson told The Independent: "After about an hour the police showed up. They told us they got a call from someone driving past on the highway, saying that there were Isis terrorists at the ruins.
"The police saw of course that we weren't terrorists, just very happy and nice bearded gentlemen," he said, adding that the group had a "laugh" about the incident with officers before they left.
The Bearded Villains movement was founded in the US in 2014, "with the purpose of showcasing bearded men with character", according to its website. The club meets about once a month, and the organisation's black flag is passed from one chapter to another.
Last week it was the Swedish chapter's turn to look after the banner, and all members were keen to be pictured with it, said Fransson.