Strobing, or layered highlighting, is the biggest makeup trend of 2015 and even more so for the winter and gives you an intense glow that is perfect for Christmas and New Year parties. To achieve this look in 2 simple steps keep on reading.
Step 1
Add a cream or liquid highlighter to the high points of your face. These are the areas of the face the sun would hit which are the tops of the cheekbones, down the nose, the tip of the nose, brow bone and cupids bow. By bringing these points forward, you add definition and shape to the face. Pat the product in, so not to shift your foundation.
Some great highlighters to choose from are:
Bobbi Brown Liquid Face Highlighter

This liquid highlighter from Bobbi Brown is a natural, sheer, glow and so easy to use with your fingers. This is available in three pearl-infused shades to suit light, medium and deep skin shades.
Charlotte Tilbury x Norman Parkinson Filmstar Bronze and Glow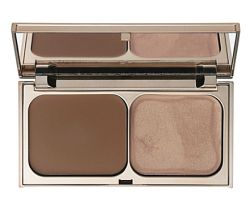 Charlotte Tilbury x norman parkinson Filmstar Bronze and Glow is a beautiful cream highlighter, that works on all skin tones. Great for strobing as it's an intensely pretty highlight that creates a great base for layering products.
Becca Shimmering Skin Perfecter

Becca Shimmering Skin Perfecter is a lightweight water based moisturiser that gives a sheer highlight in a cream liquid formula with ultra-fine light-reflecting microparticles.
Step 2
Then take your powder highlighter and simply layer lightly on top anywhere you have placed your liquid or cream highlighter with a fan brush or a small fluffy brush. This will add an intense almost wet look to the face that will give you a serious ethereal glow.
To finalise your new Strobing look why not try one of these great products: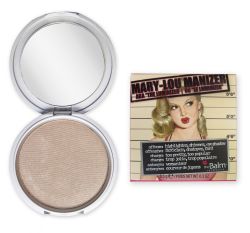 Tthe Balm Mary-Lou Manizer is a honey-hued luminiser that really catches the eye. This is an intense yet finely milled highlighter that diffuses light so your skin looks softer and younger while adding a gorgeous glow.
Becca x Jaclyn Hill Shimmering Skin Perfector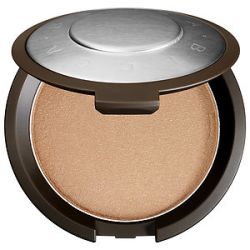 Becca x Jaclyn Hill Shimmering Skin Perfector in Champagne Pop available from Sephora.com but will hit our shores at Space NK this month. This a creamy pressed powder that reflects light to give a payroll glow. The unique process with the Becca Skin Perfector blends pigments with proprietary liquid binders, which gives it the creamy application with balanced colour dispersion. This is a multitoned, ultrafine pigment that adapts to the skin's natural undertones which makes it perfect for most skin tones.
Tom Ford's Skin illuminating Powder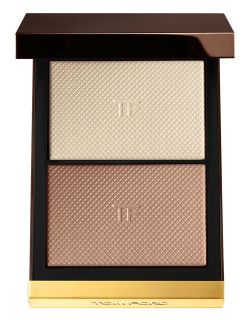 Aside from the dreamy packaging Tom Ford's Skin Illuminating Powder captures the two most flattering types of natural light on the skin. The soft white shade is like the luminous glow of daylight and the radiant golden shade is like the romantic illusion of candlelight. These can be applied individually or layered together to create a multidimensional glow.
---
Jihan-Annesa Turner is a wife, mother and lover of all things beauty-related. She runs her own blog, Jihan-Annesa, covering beauty, fashion and lifestyle. For more reviews, go to www.jihanannesa.com