Two members of the Police Service of Northern Ireland (PSNI) were lucky to escape injury when an unknown assailant shot at them up to eight times. The officers were sitting in their stationary car in Rossnareen Avenue, Andersonstown in the west of the city when the incident occurred at around 18.50 GMT (Thursday 26 November).
Local media are reporting the officers were investigating a recent serious crime in the area. Last week a man was shot and critically injured in the same street. In a tweet the PSNI said: "Police treating gun attack at Rossnareen as attempted murder. Officers safe. We will not be deterred from protecting people."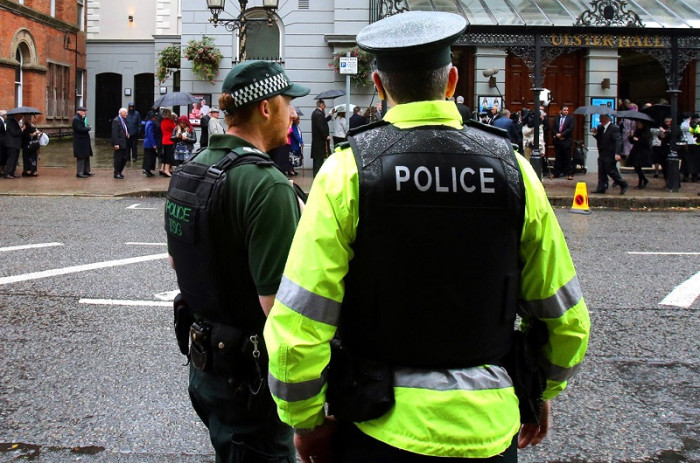 Sinn Féin MLA Alex Maskey condemned the shooting. "Tonight's gun attack on the PSNI in the Rossnareen Avenue area of west Belfast was totally wrong and I condemn it outright," said Maskey. "This attack happened in the early evening in a busy area and could have killed or seriously injured anyone in the area at the time. Thankfully no one was injured, but it was a frightening experience for people in the area."
Belfast's former Lord Mayor Maskey went on: "I spoke to people living nearby following this attack and they are rightly angry at what happened. Those responsible have nothing to offer the community, they do not speak for local people and need to end these reckless and futile actions immediately. We will not allow them to drag us back to the past."
During the Troubles Andersonstown was often linked with attacks on the armed forces and sectarian violence. It was also the scene of the infamous Ballymurphy massacre of 1971 when British paras shot dead 11 local civilians over two days.