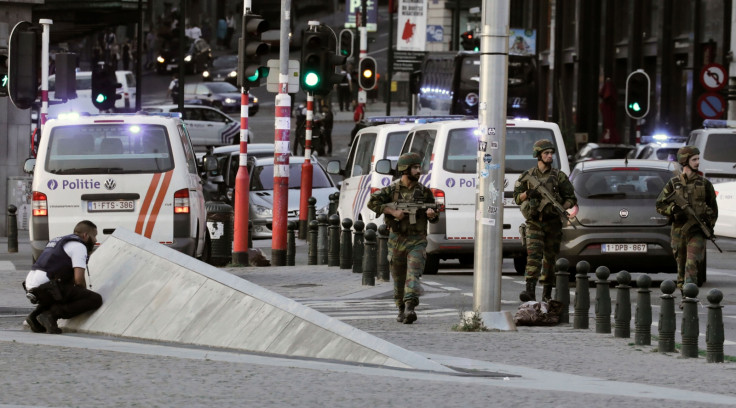 Belgian police said a person has been 'neutralised' following a small explosion at the busy Brussels Central Station.
According to Belgian media, soldiers 'neutralised' the person whilst wearing an explosives belt at the train station on Tuesday (20 June). Authorities said the situation was under control and a police cordon had been set up near the scene, with the city's Grand Place also evacuated.
Soldiers reportedly shot the man at the station, Belgian media reported. There are no other casualties.
A police spokesman told Reuters: "There was an accident at Central Station. There was an explosion around a person.
"That person was neutralised by the soldiers that were on the scene. At the moment, the police are in numbers at the station and everything is under control."
It is not clear whether the person who was shot is still alive or had died in the incident.
A Belgian federal prosecutor later reported that they were treating the incident as terror-related. A spokesman for the Belgian federal police told the BBC that a man triggered a small explosion at around 9pm local time (8pm BST).
Sky News reported that Nicolas Van Herrewegen, an employee at Brussels Central station, had stated that the suspect had cried "allahu akbar" before blowing up a trolley.
The city was targeted during a March 2016 attack by Islamic fundamentalists Isis. In total, 32 people died in attacks at Brussels airport and the city's metro system.
Brussels Central Station is one of three main terminals in the city, and is not the train station used by travellers using the Eurostar train service to the UK. The incident was said to have happened in an underground area underneath the station.
Belgian newspaper La Libre quoted prosecutors, who claimed the man was shot whilst wearing a rucksack and a bomb belt. He allegedly detonated the device he was wearing when he attracted the attention of nearby soldiers in the station, La Libre reported.
The police spokesman who spoke to Reuters did not confirm media reports that the person was wearing an explosive vest or belt.