They are in the process of getting divorced after 10 years of marriage but former couple Ben Affleck and Jennifer Garner will not be separating just yet, according to reports.
Life & Style claims that the estranged pair are still sharing their Pacific Palisades mansion with Batman V Superman actor Affleck apparently building a private section where he can live on the property.
A source told the publication: "Ben is making a section of the house into his private area complete with his own bedroom.
"He didn't even ask Jen before he started the renovation. Now, as much as they both hate it, they're stuck together."
Announcing their divorce in a joint statement on 30 June, Affleck, 42, and Garner, 43, stated they would "go forward with love and friendship for one another", remaining on amicable terms for the sake of their children.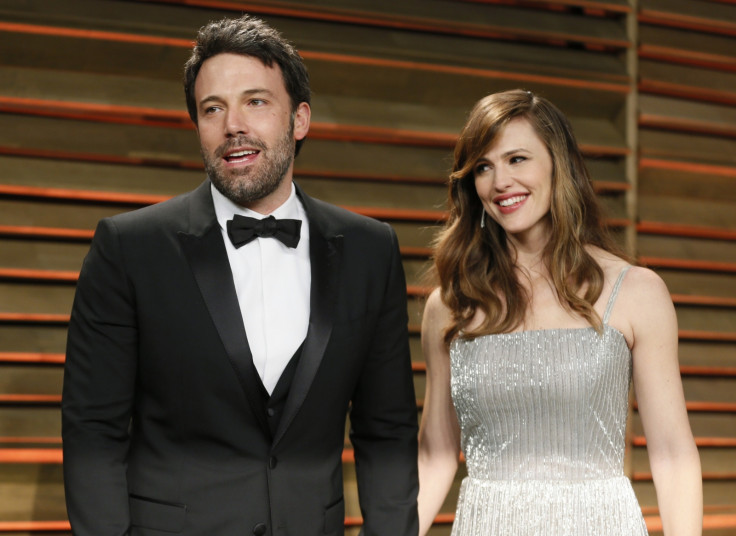 However, the insider alleges the former spouses are currently on bad terms, telling the magazine: "If he stays in the house, Jen won't be able to argue in divorce court that he's an absentee dad.
"They can barely be in the same room together without fighting."
Whereas, another source has told the Mail Online that the pair are keen to make their divorce drama-free.
The insider said: "They are not fighting, they are friendly and are working through a split that will be far from ugly.
"They have hired a mediator and they will not have some drawn-out divorce battle. They are on good terms and are handling the split gracefully. People want to believe they are fighting heavily but the truth is they are not."
The former couple are parents to three children, daughters Violet, nine, and Seraphina, six, and three-year-old son Samuel.
The separation announcement came just a day after their 10th wedding anniversary on 29 June.