Hollywood couple Ben Affleck and Jennifer Garner publicly announced yesterday (30 June) that they are getting a divorce – just a day after they reached their tenth wedding anniversary.
After much speculation that the relationship was heading for a split, the pair officially released a statement to TMZ that cleared everything up.
It read: "After much thought and careful consideration, we have made the difficult decision to divorce. We go forward with love and friendship for one another and a commitment to co-parenting our children whose privacy we ask to be respected during this difficult time."
They have reportedly agree to share custody of their three children, daughters Violet, nine, and Seraphina, six, and son Sam, three.
Many were shocked by the news considering how long they had been together – a decade is a long relationship these days when it comes to Hollywood. So, following the news, IBTimes UK takes a look at other couples in the limelight that have separated not long after they celebrated a specific milestone in their relationship...
Katy Perry and Russell Brand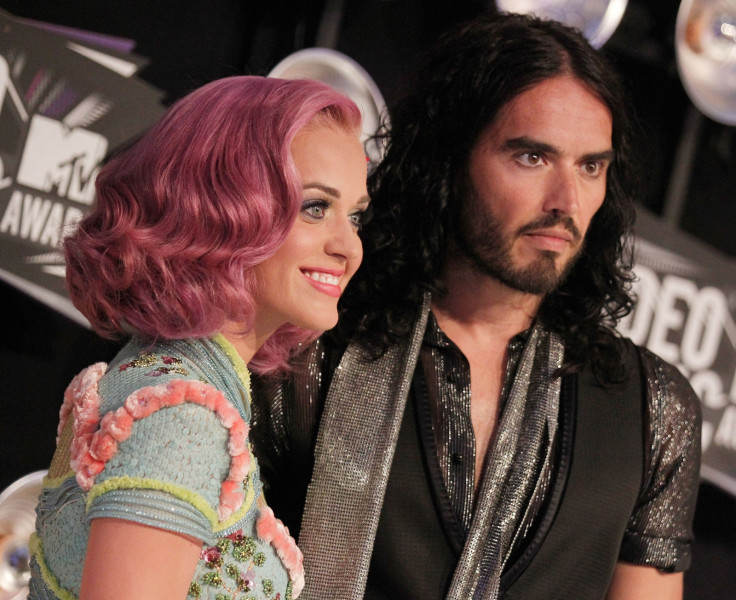 Roar singer Katy Perry and radio and television personality Russell Brand began dating in 2009 following Perry's split from Gym Class Heroes frontman Travie McCoy.
The couple became engaged after four months of dating, and later married in October 2010 in a traditional Hindu ceremony in India. The wedding was held next to the tiger sanctuary in which Brand proposed.
But towards the end of 2011, Brand filed for divorce. According to the documentary film BRAND: A Second Coming, he split from the 30-year-old due to her rising fame causing difficulty in the relationship and her reluctance to join in his activism.
Britney Spears and Kevin Federline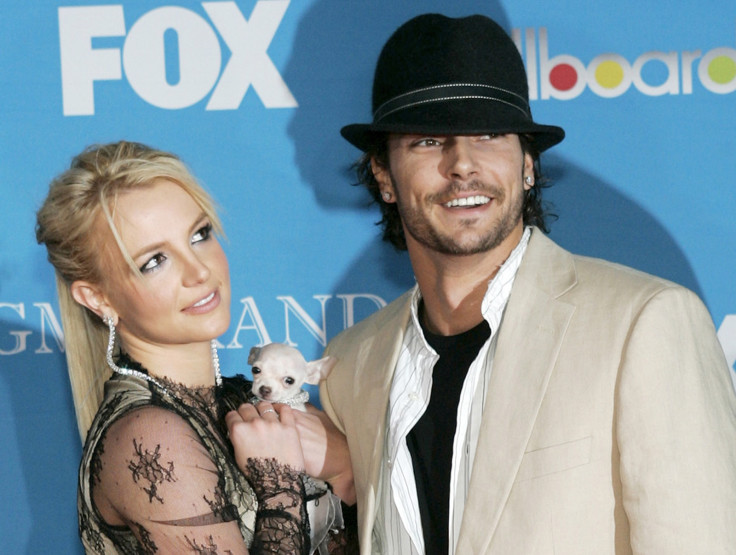 After dating for just three months, iconic popstar Britney Spears became engaged to dancer Kevin Federline in July 2004.
The pair officially married in October of the same year, after multiple delays caused by the finalisation of the couple's prenuptial agreement. In September the following year, Spears gave birth to their first child together. The next September, they went on to have another baby.
Two years later in November 2006, Spears filed for divorce from Federline, agreeing that they would share custody of their children.
Rachel McAdams and Ryan Gosling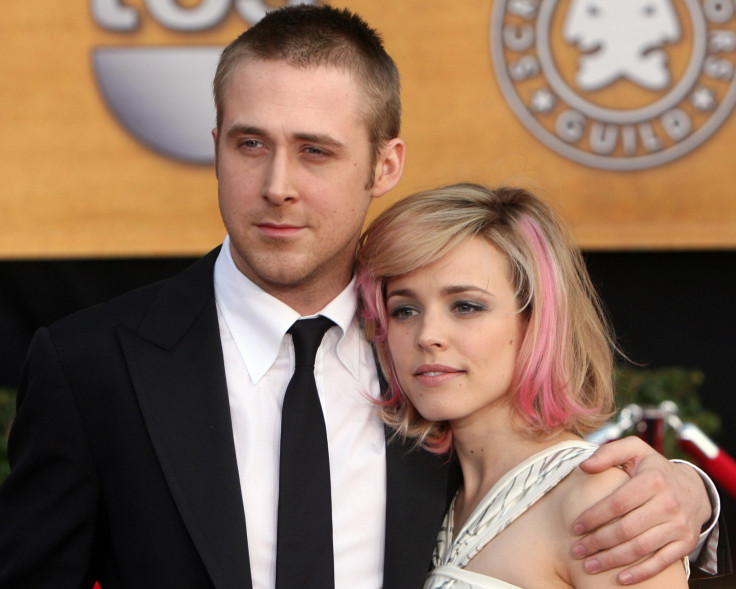 True Detective actress Rachel McAdams and Ryan Gosling first met when they co-starred in romantic drama The Notebook in 2004. The couple dated for exactly two years before they called it quits in 2007.
Brad Pitt and Jennifer Aniston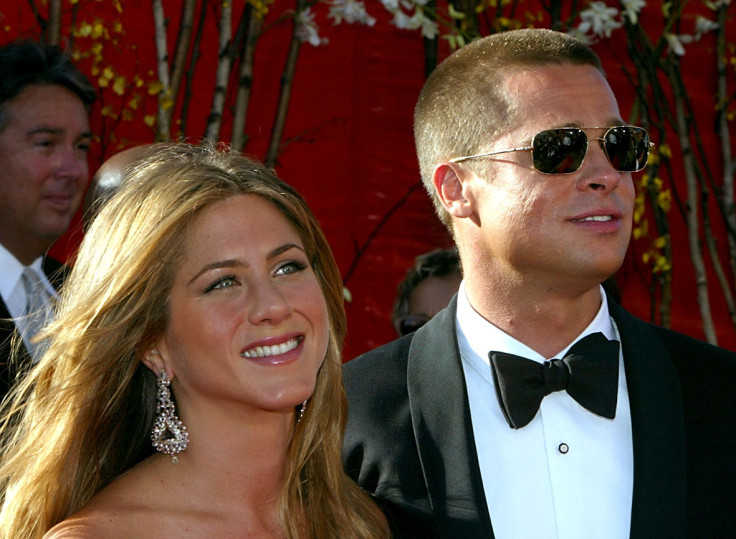 Unarguably known as one of Hollywood's golden couples, Brad Pitt and Jennifer Aniston began dating in 1998 and married two years later in a lavish Malibu wedding.
Despite many people believing that they would last, the pair announced that they were getting a divorce in 2005. After the announcement speculation started to grow about the reasons behind the split, many concluding that Pitt must have been unfaithful to Aniston during the time he was working with actress Angelina Jolie on the film Mr & Mrs Smith.
Pitt later went on to start dating Jolie and married the Maleficent star in 2014.
Demi Moore and Ashton Kutcher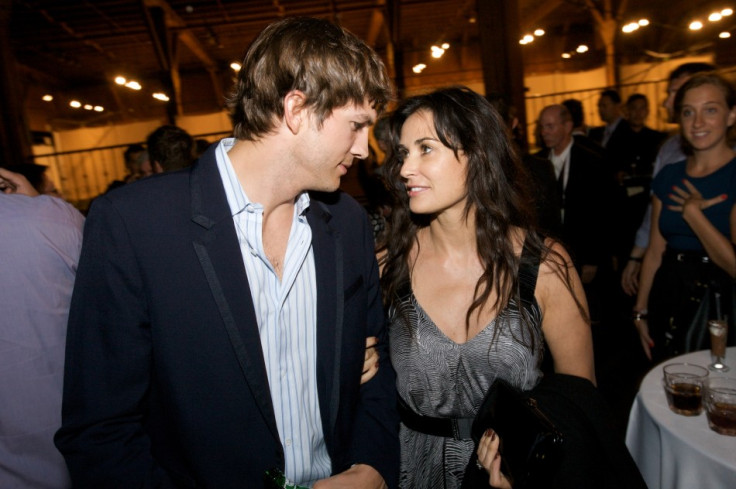 One of Hollywood's more controversial couples, Demi Moore and Ashton Kutcher began dating in 2003, despite Kutcher being 15 years her junior. They went on to marry in September 2005 but announced that they were planning to separate in 2011 after six years of marriage.
Kutcher is now married to his That 70's Show co-star Mila Kunis and the couple have one child together, who was born in October 2014.
Madonna and Guy Ritchie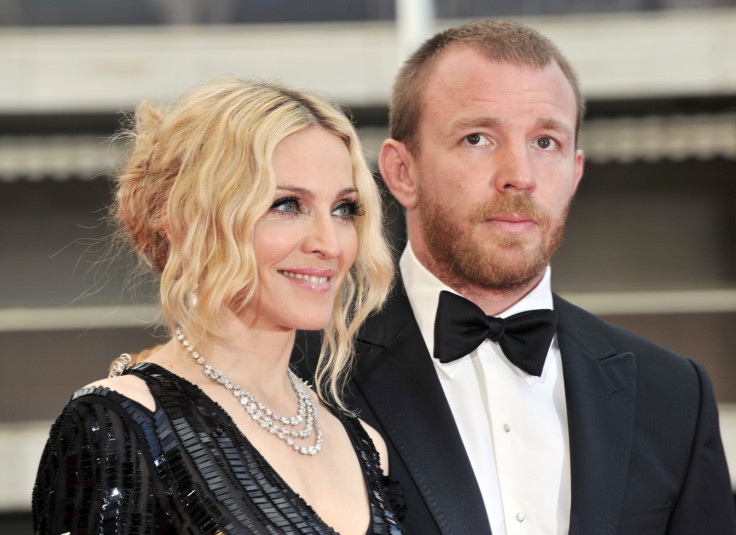 Legendary performer Madonna married English filmmaker Guy Ritchie in 2000.
The couple have one son together, born shortly before they got married, and another boy who they adopted in 2006. The pair announced they were getting a divorce in 2008 after eight years of marriage.
Amy Poehler and Will Arnett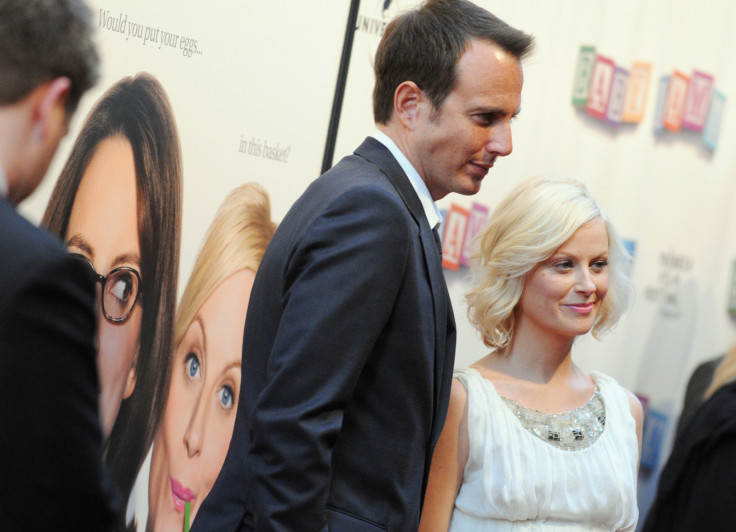 Having been married for nine years, starring alongside one another in multiple titles including Arrested Development, Parks And Recreation, Monsters Vs Aliens and Blades Of Glory and having two children together, Will Arnett and Amy Poehler surprised fans when they announced that they were filing for divorce in 2012.
Tom Cruise and Nicole Kidman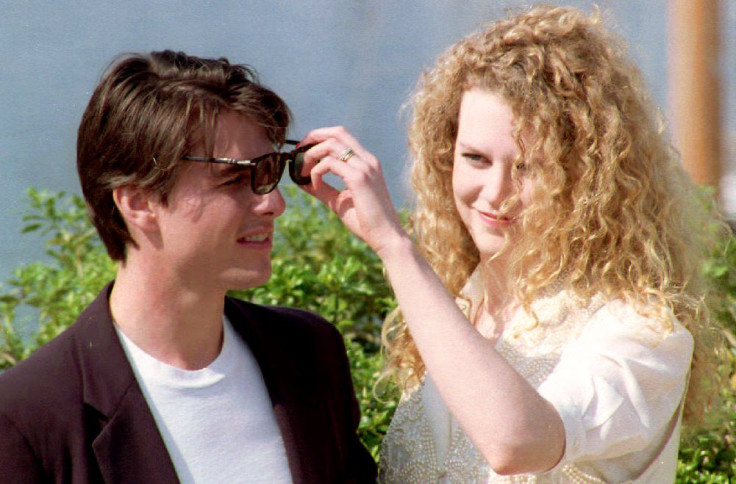 Meeting on the set of their film, Days Of Thunder in 1989, Tom Cruise and Nicole Kidman immediately started dating.
The Hollywood stars adopted two children together, Isabella and Connor Antony.
His second of three marriages in total, the Top Gun actor was married to Kidman for just over 10 years when he revealed that he was filing for divorce from the actress, who was unknowingly pregnant at the time. The pregnancy ended in a miscarriage.
Gwyneth Paltrow and Chris Martin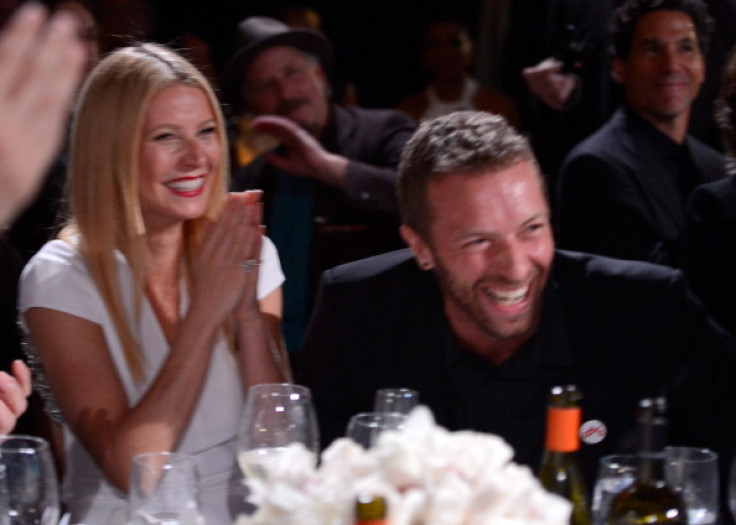 Coldplay frontman Chris Martin and Gwyneth Paltrow met backstage at one of his concerts in 2002 and began dating straight away.
They married in December 2003 in California and went on to have two children together, Apple, 11 and Moses, nine.
Despite many people thinking they would go the distance, Paltrow revealed on her blog in March 2014 that they were separating, albeit amicably, describing it to her readers as a "conscious uncoupling". Their divorce was finalised in April 2015.
Susan Sarandon and Tim Robbins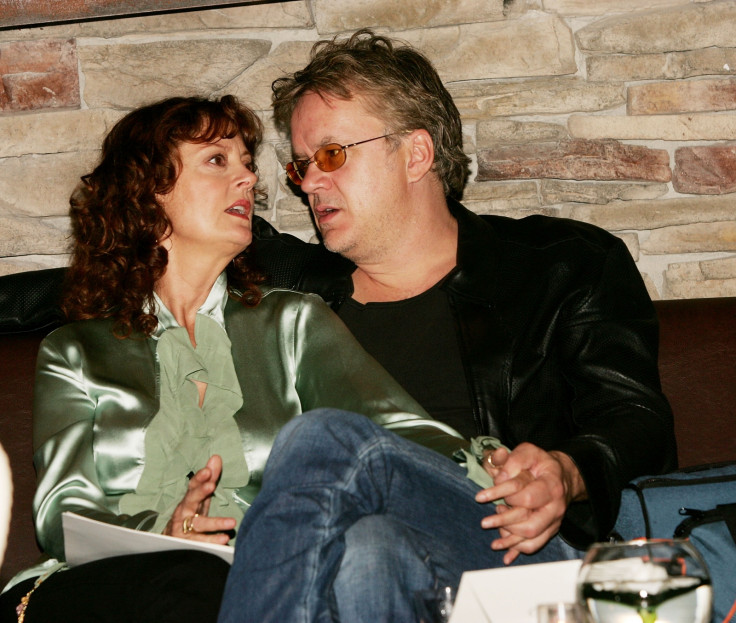 One of Hollywood's longest standing relationships was Susan Sarandon and Tim Robbins.
The pair began dating in 1988 after they met whilst they were filming comedy sporting film Bull Durham. Although they never married, the relationship lasted two decades before ending in 2009.