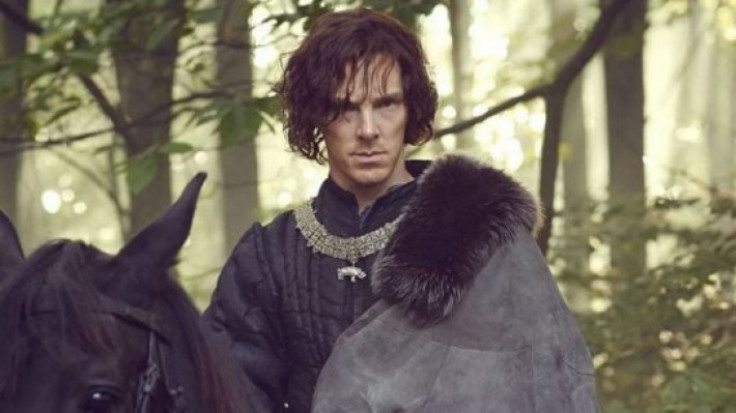 It is arguably one of the most challenging male parts written by Shakespeare, along with King Lear. And now, we'll see the clean-shaven, quintessential English gent, Benedict Cumberbatch, morph into the scheming, axe-wielding psychopath that is Richard III. Though no stranger to Shakespearean roles, having received critical acclaim for his performance of Hamlet at London's Barbican, it'll no doubt make for interesting viewing as the Sherlock actor transforms into the unprepossessing, physically deformed ruler.
Part of Shakespeare's 400th anniversary celebrations, The Hollow Crown – a three-part television series on BBC2, which first aired last week with Henry V Part One – continues on 14 May. This fresh take on Shakespeare's second tetralogy includes big names such as Dame Judi Dench, Hugh Bonneville and Michael Gambon. Cumberbatch features in the last part of the TV adaption on 21 May, where he faces the strenuous task of depicting a king plagued with multifaceted thoughts, intensity and embitterment.
Already mastered by the theatrical legend Laurence Olivier in the epic 1955 movie adaption where his immortal words 'Now is the winter of our discontent' were spoken in cut glass tones, counteracting his limp bodily defects, Cumberbatch has a very hard act to follow.
We get the feeling that the 39-year-old won't have too much trouble, since he admitted to being a distant relative of the malevolent monarch. He told the Radio Times: "I'm a third cousin [of Richard III] 16 times removed, which is still distant, but puts me ahead of an awful lot of other people.
Discussing why he opted for the role, he commented: "I took the part because it has some of the most extraordinary, visceral, gut-punching language and action that you get in any of Shakespeare's dramas.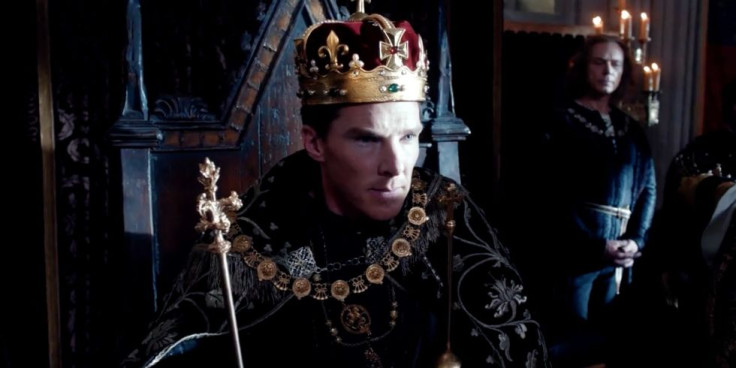 "Richard III is a tragedy, but you only really appreciate that tragedy if you have seen Richard through all the plays and have met the adolescent who becomes the despot who becomes the regretful, nightmare-haunted wreck before he dies in battle," he added.
Some have likened the BBC's The Hollow Crown to a Shakespearean Game of Thrones – with last week's episode showcasing the fearsome talent of Tom Sturridge as King Henry V, who imbued the role with a contemporary relevance.
Adrian Dunbar, who plays Richard Plantagenet in the three-parter, said: "It's got everything – battles, power of being wrested from people, witchcraft – it's the proper Game of Thrones. I think there are a lot of young people, in particular, who watch Game of Thrones, so these plays won't be as alien to them now as they might have been to audiences watching them 30 or 40 years ago."
Indeed, the violence, ardent tales of lust and squabbles over power in GoT aren't dissimilar to Shakespeare's immortal plays of timeless intrigue and romance, and has the potential to reach out to those outside of Shakespeare's fan base. Whether the BBC's take on Richard III can match the fierce, menacing Game of Thrones remains to be seen.
The Hollow Crown continues on BBC2 at 9pm on 14 May.