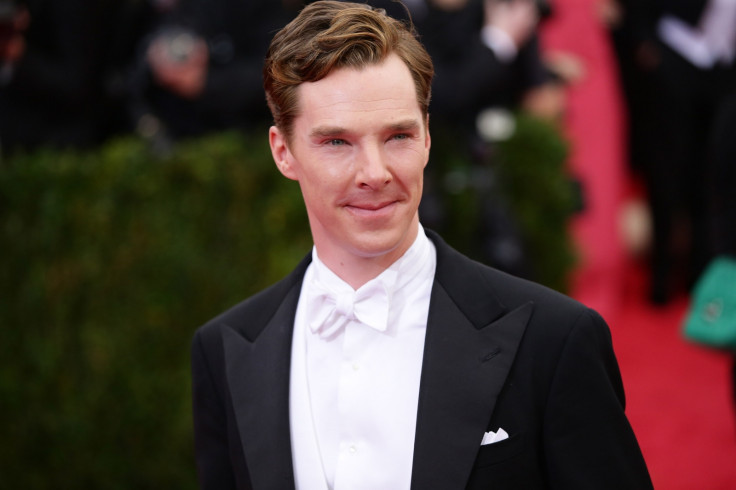 Benedict Cumberbatch has opened up about his experience from the filming of his latest series The Child In Time. The Sherlock star said he faced difficulty in filming in public because of eager fans.
According to the Daily Express, the 41-year-old actor said that the filming of some parts of the series was stalled on numerous occasions with fans asking for pictures.
"The supermarket scene, by the end of it it, was difficult. Running outside into a busy street and people were like, 'Can I have a selfie?" Cumberbatch told the press at the launch for the adaptation of Ian McEwan's novel of the same name. "And it's like, 'We're filming!' It's hard and weird."
Cumberbatch said filming a scene near the Thames was almost like "street theatre" with many people watching his performance.
"It was like, 'Oh, the Thames boats, normality...and then 500 f***ing people," he said.
"That's odd, but that's just it now, it's good in a way because it hit you that you can't really muck around. I've gone through stages in my life where one of the biggest criticisms I have is concentration," Cumberbatch added.
The Child In Time tells the harrowing story of a man named Stephen, played by Cumberbatch, who struggles to cope with life after his four-year-old daughter Kate, played by Beatrice White, goes missing from his side in a supermarket.
Some viewers are not pleased with one of the scenes of the series that sees Stephen ask his mother, played by Geraldine Alexander, about a pub after coming across the place where he shares a mysterious moment of eye contact with a young woman while looking in through a window.
Stephen's mother reveals that she had told his father (Richard Durden) she was pregnant in the very same pub.
"It was the first time I saw you," she told him. "It's true I saw you this beautiful child at the window looking in. I knew it was you."
"Child InTime - I took you there when I was pregnant with you! Nonsense!" a viewer said on Twitter.
Another simply said: "I DON'T UNDERSTAND! #ChildInTime."
Child In Time aired on 24 September, 2017.