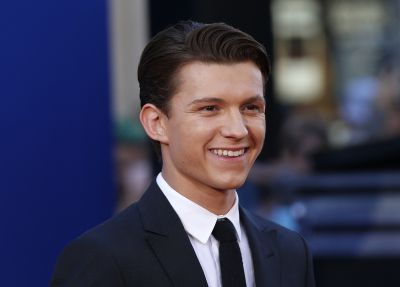 Tom Holland is well known around the world thanks to the latest Spider-Man flick, in which he dons the role of the web-slinger. However, Benedict Cumberbatch once did not recognise the 21-year-old without his Spidey suit.
Cumberbatch said he snubbed Holland when he was filming a scene for Sherlock. He said he mistook the young actor for a crazy fan, who he thought was calling out his name just to pester him.
"I was filming 'Sherlock' on a bridge and I was running and I heard this guy going, 'Benedict, Benedict!" 40-year-old Cumberbatch told People Now.
"And I thought, 'Oh it's a fan, I'm just going to keep walking back to my start mark.' And he was like, 'Benedict, it's Tom!' And I was like, 'Tom?' And it was him, coming home in an Uber from the Captain America: Civil War premiere."
Speaking about fans, Cumberbatch previously said that he has been overwhelmed and humbled to receive strong support from fans.
"I came out and saw this huge line of people and said: 'Is that for some event?' And they said, 'No, it's for what you're doing tomorrow,'" he said.
"I was like, 'How long have they been there? What? All day? In this heat? Have they got water?' And they said, 'Yeah some of them have, some of them haven't?' 'Are they going to be on the street tonight? Can I go and talk to them?'"
He added that he made the security staff nervous by asking if he could meet some of his fans.
"There were furtive looks between the security [and they said] 'We can make that happen if you really want to.' And I said 'Hell I do.' I want to meet the people who make this possible because it's all about them and their enthusiasm and their devotion, it's overwhelming and utterly humbling, whether they've come from miles [away] or put all that effort into cosplay, it's really inspiring and humbling and reminds you what it's all about."