Berkeley: Protests against police violence escalate after deaths of Michael Brown and Eric Garner
Protesters in Berkeley, California hurled objects at police, who responded by firing tear gas during another night of demonstrations over the death of a black man who was put in a chokehold by a police officer in New York.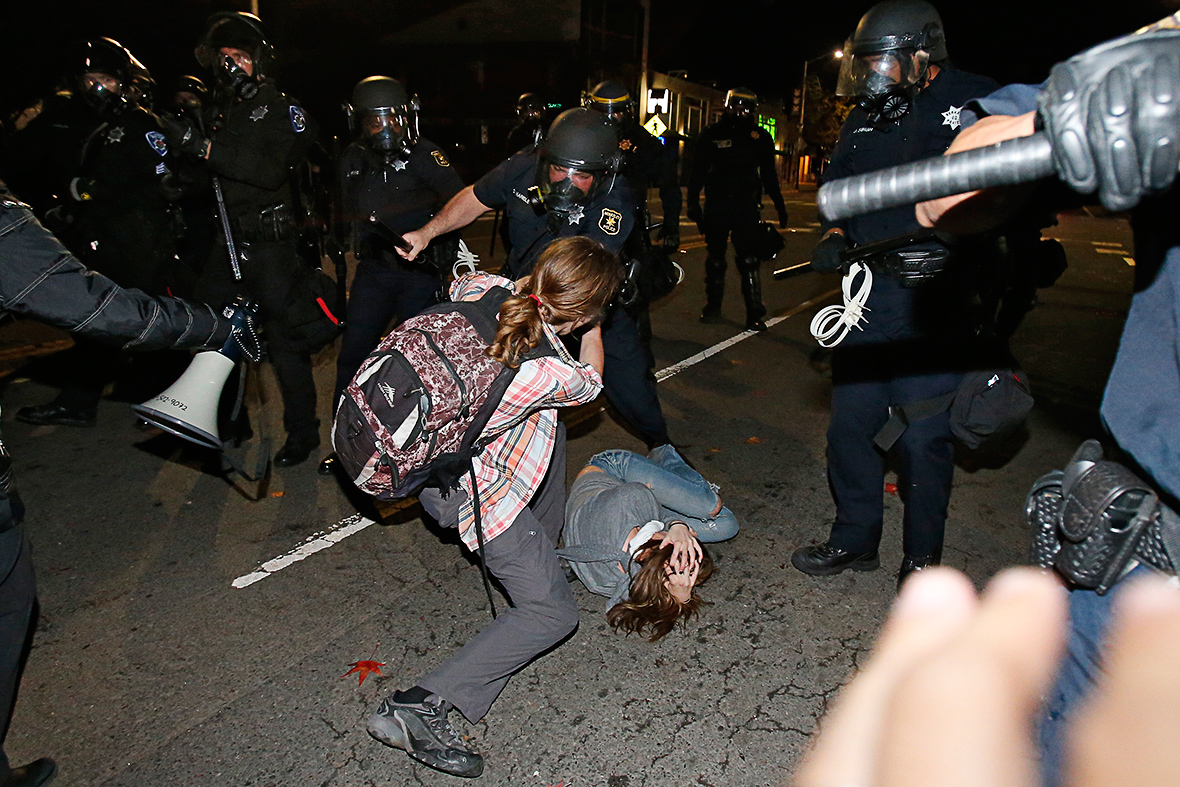 A crowd of about 750 demonstrators swarmed freeway overpasses at two locations in the university town near San Francisco.
Protesters smashed windows and threw rocks and bricks at police, who responded with tear gas. Berkeley police didn't say if any protesters were hurt.
The California Highway Patrol's Golden Gate division said on its Twitter feed that gas was fired after some demonstrators began hurling objects it described as unspecified "explosives". The Oakland Tribune reported that police fired rubber bullets.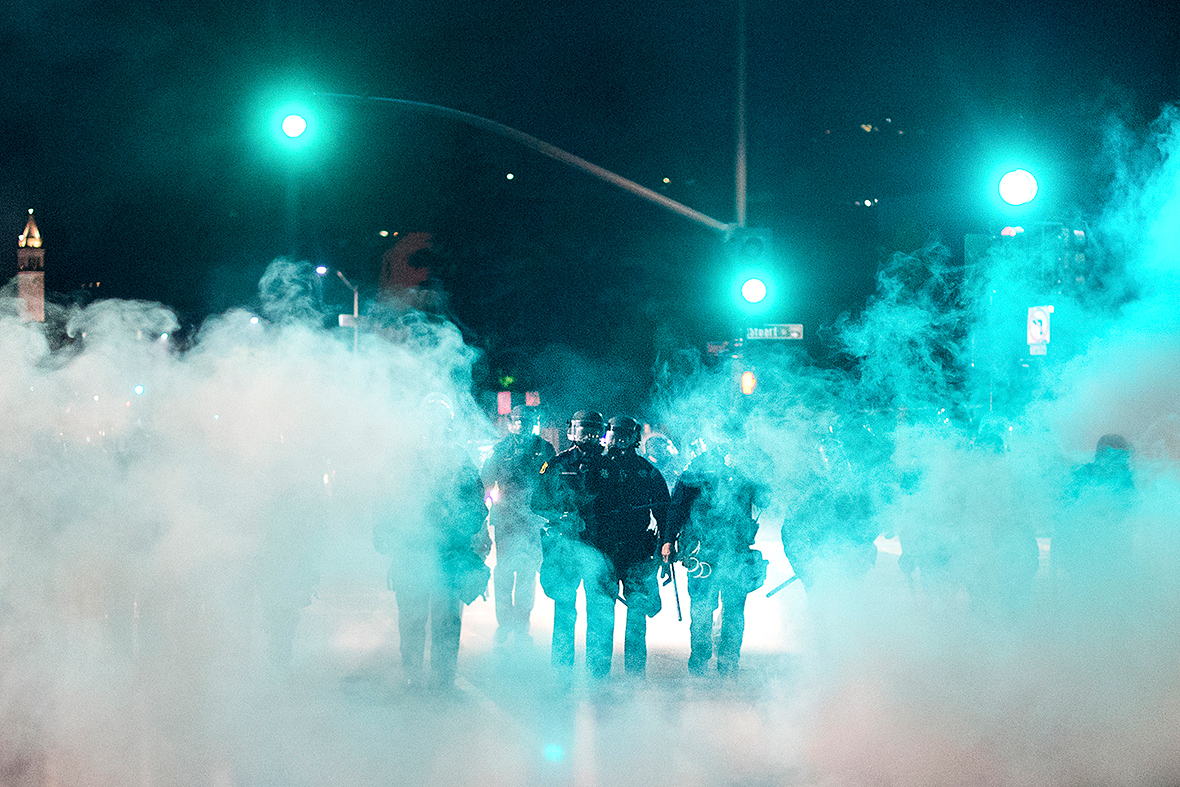 On Saturday (6 December) evening, what had begun as a peaceful march ended in an extended confrontation between demonstrators and police, resulting in six arrests, damage to local businesses and minor injuries to three police officers.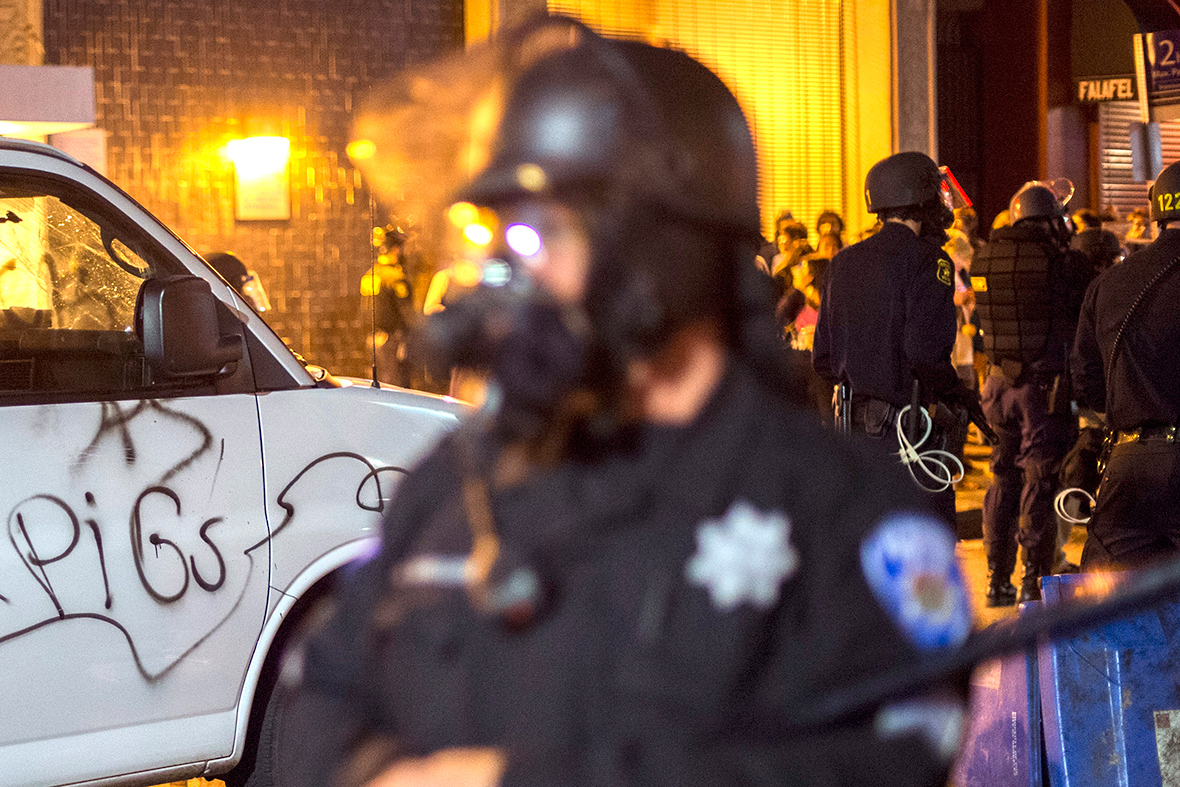 New York was quieter over the weekend. Few protesters were out on Saturday night, when a cold, steady rain fell in the city.
The killings of Eric Garner in New York and Michael Brown, an unarmed black teen, in Ferguson, Missouri, have highlighted the strained relations between police and African-Americans and rekindled a national debate over US race relations.
In both cases, grand juries decided not to charge the white police officers involved, leading to days of protests in major cities.
The deaths led to "two of the worst weeks" in modern American history, Philadelphia Mayor Michael Nutter, a black man himself, told NBC on Sunday.