US Election 2016: Meet Bernie Sanders, the independent 'socialist' senator standing against Hillary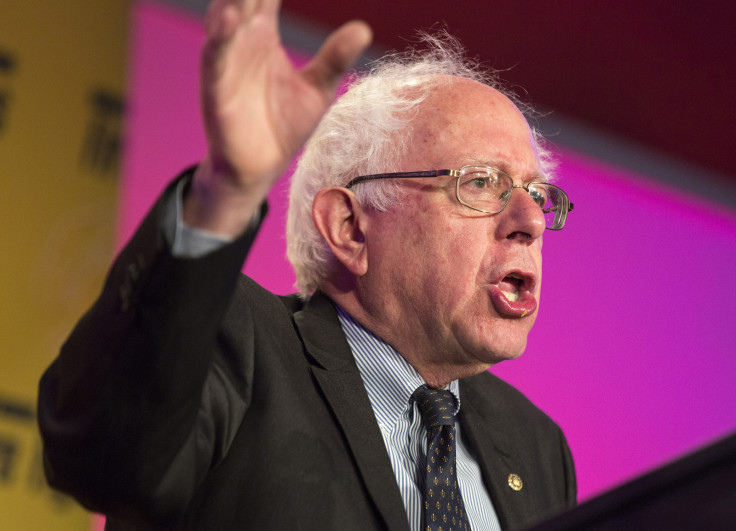 On 29 April, Independent Senator Bernie Sanders became the second presidential candidate to run under the Democratic ticket in the 2016 race. Sanders, the longest-serving member of Congress from Vermont, will have an uphill battle as his faces Democratic powerhouse Hillary Clinton.
"I believe (voters) want a fundamental change so that government works for ordinary Americans and not just billionaires," Sanders told reporters on Wednesday. He added that he will make his official announcement on 30 April.
The 73-year-old is a self-described independent socialist who serves as the ranking member of the Senate Budget Committee, according to ABC News. Although Sanders does not have the same support that Clinton enjoys - a recent CNN/ORC poll showed Clinton enjoyed 69% voter support while Sanders only had 5% - his policies do.
Sanders has partnered with former Maryland Governor Martin O'Malley and Massachusetts Senator Elizabeth Warren to call for greater Wall Street regulations and a stop to the Trans-Pacific Partnership trade deal.
"One of the key reasons why the middle class in America continues to decline and the gap between the very rich and everyone else is growing wider is because of disastrous trade agreements which have sent millions of decent-paying jobs to China and other low-wage countries," Sanders said.
Sanders's work with Warren, which will undoubtedly influence the Clinton campaign, has some likely voters calling for a Sanders-Warren presidential ticket. However, Warren has previously denied rumours that she would be running for president in the upcoming election.
The Vermont senator is also a strong proponent for free college tuition, government-run healthcare, higher taxes on the wealthy, a $1tn (£650bn) programme to rebuild national roads and bridges and publicly funded elections, the Los Angeles Times reported.
In a piece for Rolling Stone, reporter Matt Taibbi argues that Sanders's "entrance into the 2016 presidential race is a great thing and not a mere footnote to the inevitable coronation of Hillary Clinton as the Democratic nominee." Unlike most candidates running for president, Sanders relies solely on the support and donations of voters, not large corporations.
On Wednesday, Sanders told USA Today that he plans to run by getting small donations from millions of Americans and mobilizing young voters and others to help him in his national campaign.
"I am running in this election to win," he said. "We've got a long path forward. Most people in America have never heard of Bernie Sanders. More than 90 percent of Americans have heard of Hillary Clinton. ... I will absolutely be out-spent. But I do believe we have a chance to raise significant amounts of money through small, individual contributions."
Sanders has proved to be a fierce critic of Clinton, as well as his likely Republican opponents. On 29 April, he tweeted, "When you dig beneath the surface on people such as Senators [Rand] Paul and [Mario] Cruz it's the same old Republican ideas — more tax breaks for the rich while everyone else suffers."
The new presidential candidate is a long shot at winning the Democratic nomination, but he may end up surprising everyone. Sanders will announce his intention to run on Thursday, but a formal election kickoff event is not set until the end of May in Vermont, according to the LA Times.
© Copyright IBTimes 2023. All rights reserved.