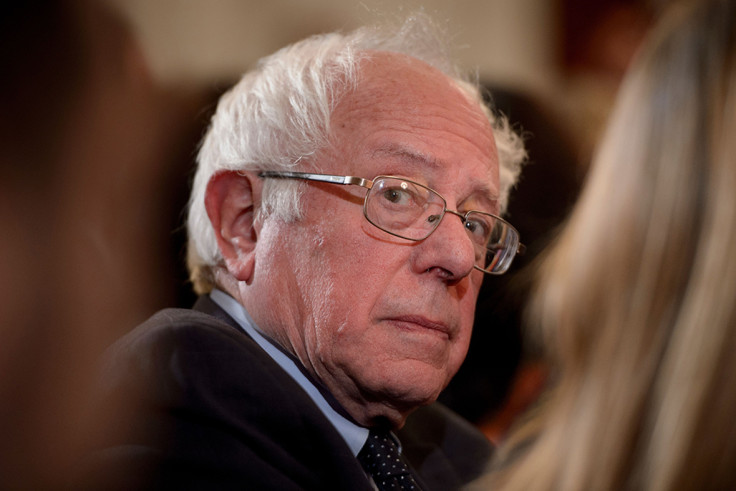 Bernie Sanders has dismissed talk of the 2020 election as detracting from real problems politicians need to tackle, including climate change and poverty.
Following his loss to Hillary Clinton as Democratic presidential nominee, many Sanders supporters rallied behind the hope the Vermont senator would run again in 2020 – but the politician said he is tired of discussing the next election.
Speaking on Late Night with Seth Meyers, Sanders responded to a question about the 2020 election by asking Meyers: "Are you going to run for president in 2086? Let's talk about that. We'll do a poll.
"That is not for you?" Meyers asked of future election talk, to which Sanders responded "no," The Hill reported.
The former presidential hopeful has not ruled out another shot at the presidency, and enjoyed a great deal of support – particularly from young voters, something Sanders said had inspired him for the future.
"Maybe the most moving part of my campaign for president was just meeting literally well over a million people face-to-face in large rallies, small town meetings and seeing the beauty of this country. And that's not just rhetoric, Seth," he told the NBC TV host.
"There are incredible, beautiful people out there. Young people, old people, working people, who love this country and more than a few put their lives on the line to defend this country. So I saw an enormous amount of beauty and hope in this country which makes me very optimistic."
After Sanders conceded Clinton had won the party's nomination, he encouraged his supporters to back her – although many were left annoyed by what they perceived to be party corruption that had propelled Clinton to the nomination.