Bernie Sanders leaves the door open for 2020 presidential run
Democratic message of standing up for working people 'no longer holds much sway,' said Sanders.
Bernie Sanders has said he is leaving the door open for another run for president in 2020. The Vermont senator also issued a wake-up call to the Democratic Party after the working-class vote ensured Donald Trump's election victory, propelling him to the White House.
"Four years is a long time from now," said Sanders, who is 75-years-old. "We'll take one thing at a time, but I'm not ruling out anything."
Hillary Clinton managed to edge Sanders out in the Democratic primary, despite his huge popularity among liberals and millennials in the party. Sanders has also been voted the most popular US senator for the past two years running.
As Democrats take stock of Donald Trump's stunning White House victory, Sanders deplored the fact that so many from the working-class backed the GOP.
"It is an embarrassment, I think, to the entire of Democratic Party that millions of white working-class people decided to vote for Mr Trump, which suggests that the Democratic message of standing up for working people no longer holds much sway among workers in this country," he said.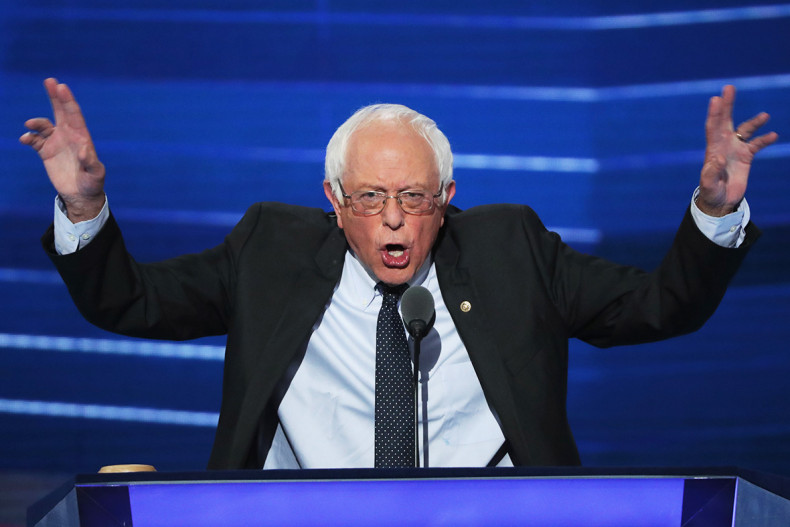 Sanders also called on the Democratic Party to take a stand against corporate interests in politics and said that failing to connect with struggling workers handed Trump the advantage.
"You cannot be a party which on one hand says we're in favour of working people, we're in favour of the needs of young people but we don't quite have the courage to take on Wall Street and the billionaire class," he said. "People do not believe that. You've got to decide which side you're on."
Speaking to the Associated Press (AP) on Thursday (10 November), Sanders branded the president-elect a "fraud". He said: "I think despite all of his rhetoric about being a champion of the working class, it will turn out to be hollow."
However, Sanders said he was ready to work with Trump – within certain boundaries. "To the degree that Mr Trump is serious about pursuing policies that improve the lives of working families in this country, I and other progressives are prepared to work with him," he said.
"To the degree that he pursues racist, sexist, xenophobic and anti-environment policies, we will vigorously oppose him," added Sanders.