Donald Trump expressed confidence that the special relationship between the US and UK will "go from strength to strength" in a telephone call with Theresa May on Thursday (10 November).
The discussion between the president-elect and prime minister took place at 1.45pm GMT – before Trump's meeting with Obama in Washington. According to a Downing Street statement, May congratulated him on his "hard-fought election campaign and victory" and was invited to visit Trump "at the earliest opportunity".
Before his conversation with May, Trump had already spoken to a host of other world leaders – including Egypt, Ireland, Mexico, Israel, Turkey, India, Japan and South Korea – sparking concerns the "special relationship" may have suffered an early knock. However, Chancellor Philip Hammond insisted the delay was because there was no "urgent business that we need to transact."
A Downing Street spokesman said: "The prime minister and President-elect Trump agreed that the US-UK relationship was very important and very special, and that building on this would be a priority for them both.
"President-elect Trump set out his close and personal connections with, and warmth for, the UK. He said he was confident that the special relationship would go from strength to strength."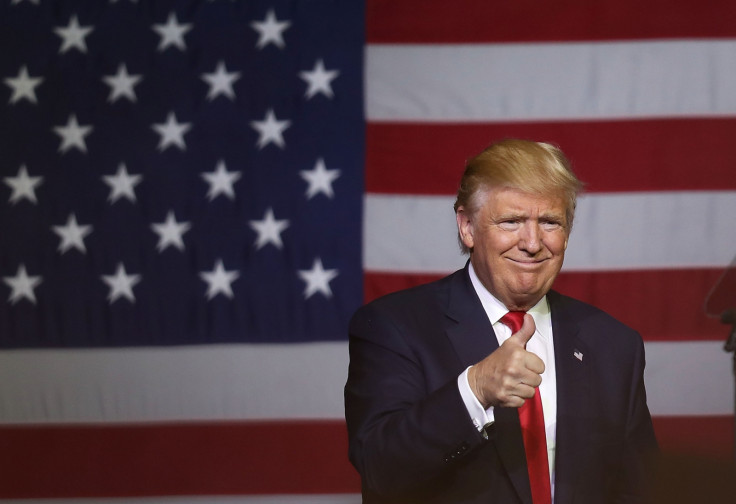 During the EU referendum campaign, Obama warned that Britain would be at the "back of the queue" in trade talks with the US. In contrast, Trump insisted that he would place Brexit Britain at the front of the queue.
"The prime minister expressed her commitment to building and expanding the UK's relationships around the world, particularly after the referendum vote, and the importance of our partnership with the US," the spokesman added.
"She highlighted her wish to strengthen bilateral trade and investment with the US as we leave the EU.
"But she said that our relationship is so much more than that and our two countries have always stood together as close allies when it counts the most.
"President-elect Trump strongly agreed and added that the UK is a 'very, very special place for me and for our country'."
Trump's White House victory following a hostile campaign has caused dismay both in the US and around the world, but Iain Duncan Smith called on the UK to "seize this opportunity to engage the new administration and remind them of our enduring friendship in good times and bad."
Writing on the Conservative Home website, the former Tory cabinet minister said: "Trump has already indicated that he regards the UK as a close ally and friend of the United States, and that when ready the UK would be his first choice for initiating a new trade deal."