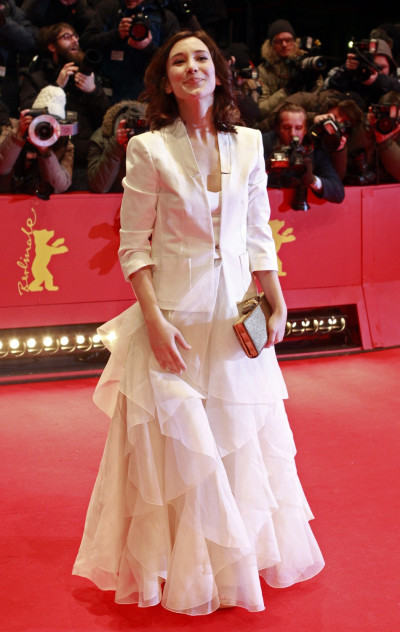 Movie stars, celebrities and fashionistas arrived for the screening of the movie "Farewell My Queen" during the opening gala at the 62nd Berlinale International Film Festival in Berlin on Feb.9, 2012.
Commonly known as the Berlinale, the event is one of the leading film festivals in the world and is celebrated annually during the month of February. This year's red carpet includes names like Diane Kruger, Angelina Jolie, Uma Thurman, Robert Pattinson and Antonio Banderas among others. The festival's eight-member jury is headed by British film director Mike Leigh, a protagonist of the New British cinema movement.
Apart from this, the current year jury also includes Dutch photographer and filmmaker Anton Corbijn, Iranian film director Asghar Farhadi, French-British actress Charlotte Gainsbourg, American actor Jake Gyllenhaal, French film director François Ozon, Algerian writer Boualem Sansal and German actress Barbara Sukowa.
American actress Meryl Streep will be presented with an honorary Golden Bear on Feb.14, 2012 for her lifetime achievement at the Berlinale. The actress' latest movie, The Iron Lady, which is based on the life of former British Prime Minister Margaret Thatcher, will also be screened in the festival's special section.
Apart from this, Hollywood stars like Angelina Jolie, Uma Thurman and Antonio Banderas will present their new films at the festival. Jolie's will present her directorial debut, "In the Land of Blood and Honey", which is a Bosnian drama about rape as a weapon of war.
However, it was Diane Kruger who opened the event with the politically charged drama "Farewell My Queen" which deals with the relationship between Marie Antoinette (Kruger) and one of her readers during the final days of the French Revolution.
Take a look at the best-dressed celebrities during the opening gala of the event: