With E3 now firmly in the books it's time to take a look back at the event and the games that wowed us all. There were literally hundreds of games being shown at the LA Convention Center ranging from the smaller, more unexpected titles like EA's Unravel right through to the AAA powerhouses of Call of Duty and Assassins Creed. But only a select few were impressive enough to make it onto this particular best games of E3 list. While they may not all be 10/10 games when they come out, they are certainly ones to keep an eye on based on what I played last week.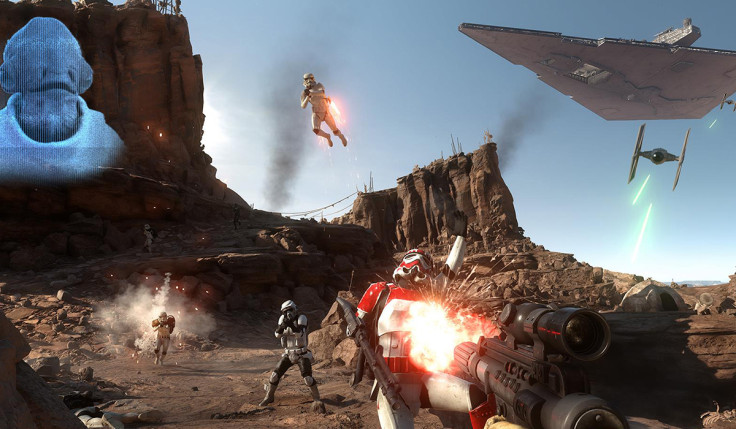 Star Wars: Battlefront
Star Wars Battlefront was the game with the biggest line throughout the entire show. Some people literally spent over five hours queuing just for around 20 minutes of gameplay but from what I played it was entirely worth it. Firstly I got hands on with the Star Wars Missions co-op (and single player if desired) levels that see you try to complete a single objective.
The one I played was based on Tatooine and required us to defeat six waves of enemies. While a fairly basic structure the mission was great fun, us jetting around the varied landscape with a jet pack. Shooting the Stormtroopers with my blaster felt natural and entertainingly authentic. There was also a substantial difficulty to it, as I ended up dying multiple times.
Then I moved to the pure multiplayer to take part in a battle on Hoth where the enemies were trying to bring in AT-AT walkers and we had to stop them. The match was fast paced and frantic, and the gunplay still felt incredibly satisfying. I didn't manage to get in a vehicle as they are pick-ups on the ground that anyone can grab, but the experience itself did feel like a massive battle in the Star Wars universe, with iconic characters, locations and vehicles everywhere. This is a must for any Star Wars fan.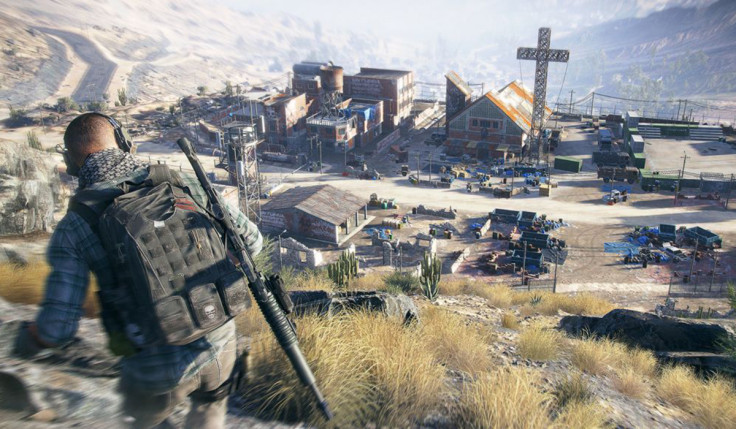 Ghost Recon: Wildlands
Despite being a hands-off demo, Ghost Recon: Wildlands was the game that impressed me most at E3 with what it is trying to achieve. The elevator pitch included all the typical Ubisoft buzz words - open world, four player co-op, tactical gameplay and freedom of choice. All were mentioned at some point, but for the first time in a while I actually believed their hyperbole.
Set in Bolivia, a vicious drug war isin progress and a team of four high-class soldiers have been sent in to sort things out. The massive open world is apparently Ubisoft's largest yet, and everything in it continues regardless of what you do. People will continue to live their daily lives, providing you do nothing to disrupt that. The entire experience from the first minute to the last is playable with up to three other players in co-op but you don't have to be anywhere near each other on the map or even work together for that matter.
Not only is the scale of the world impressive but the detail as well. Our demo went from forest area, to salt flats to mountains and built-up towns all of which looked unique and incredibly detailed. Both the gunplay and stealth shown off looked impressive (although its always hard to tell when hands off) and the range of vehicles and equipment that were used showed just how much choice players have when tackling a mission.
If Ubisoft manages to pull off what they are tying here we could have one of the best games of this generation on our hands, the only downside is that it will probably be a couple of years until we know for sure.
Mario Tennis: Ultra Smash
On the totally other end of the gaming spectrum is Mario Tennis: Ultra Smash. Announced during Nintendo's E3 Direct event, Mario Tennis sees Mario and his ever-expanding roster of friends take on tennis in a similar way to the 2012 3DS offering. Fortunately no motion controls are present here, instead I played using a pro controller with the face buttons being used to select the shot type (and used for timing the swing) while the left stick was for aiming shots.
The demo I played featured a power up that can be collected by walking over it on the court that will grow your character in size, making it near impossible to not hit the ball but it only lasts for a short time, so making the most of it is crucial. Other than the incredible HD visuals (a first for the series) there weren't a ton of new features that jumped out at me at this early stage, but do new features matter that much when you are having fun?
Despite its cartoony appearance this is a really well made tennis game, and with no sign of Virtua Tennis or Top Spin making a comeback any time soon it is the best tennis game we have. It may not be quite the simulation many wanted to come out of E3 but the cast of iconic characters, the typical Nintendo charm and surprisingly in depth gameplay make it much more entertaining. While it may not sell millions it is perfect for any Wii U owner wanting something fun and polished to tide them over until The Legend of Zelda finally makes its entrance appearance.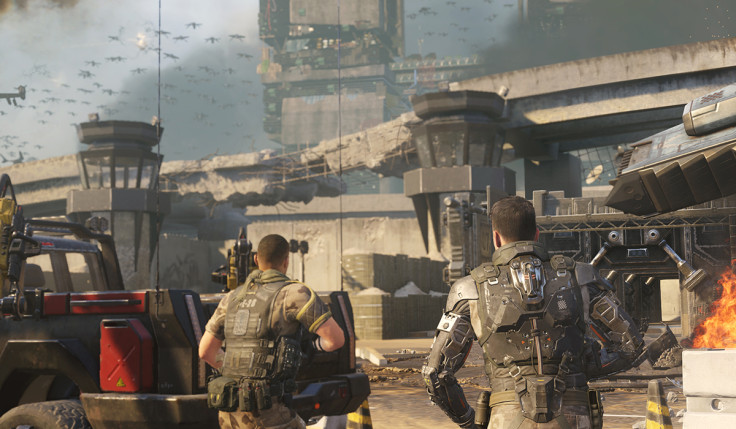 Call of Duty: Black Ops III
Whether you love it or hate it chances are you have at least played one Call of Duty game and if sales numbers are anything to go by there is a strong chance that you played one of the Black Ops games.
Generally regarded as one of the best recent CoD games, Black Ops II was set in the near future and this latest entry from Treyarch launches us even further - 40 years on to be exact. Continuing from Advanced Warfare's revolutionary gameplay (for the series) exo-skeletons and super-soldiers are the main focus. The hands off single player demo showed the black ops team blowing up an underground structure by planting explosives in specific locations, proceeding to fight large robot enemies as well as a whole gaggle of humans.
The more interesting part of the demo was the hands on multiplayer, where I got to play popular modes Kill Confirmed and Hardpoint. Both matches were incredibly fast paced and took place on relatively small maps, which made shotguns the main weapon of choice.
The new jet pack assisted movement allowed for double jumps and wall runs, as in Advanced Warfare, making navigation a breeze. When it comes to shooting the core gameplay remains the same, but that's no bad thing in this series.
The weapons themselves all felt substantially different, the maps were well designed with clear, intentional choke points and a mixture of open spaces and tight corridors, and visually it was the best CoD yet. While the single player doesn't have the star power that Advanced Warfare had, I'm sure Treyarch can deliver a solid experience and once again offer up the best multiplayer shooter experience on the market.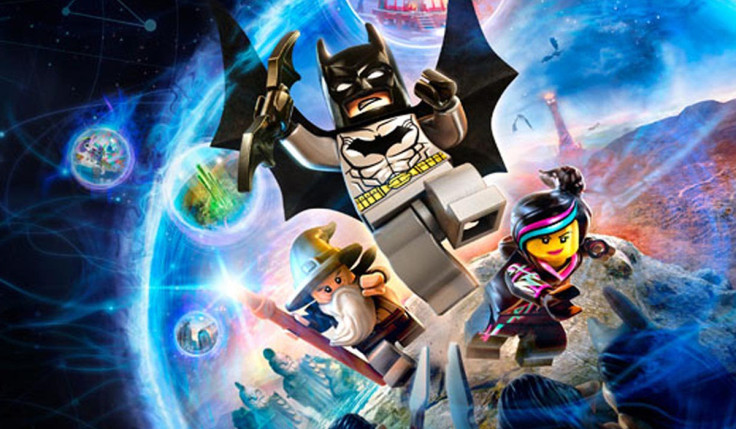 Lego Dimensions
Neither Skylanders, Disney Infinity nor Nintendo's Amiibo have managed to interest me, but my 20 minute hands on demo with Lego Dimensions sold me wholesale on the toys to life genre. Starting with a cast of Batman, Gandalf and Wildstar (from The Lego Movie) everything was awesome, but weird and got even weirder still with cameo appearances from Homer Simpson, GLaDOS, Scooby and even Dorothy from The Wizard of Oz.
The main playable characters all had real life mini-figures that needed to be placed on a "portal" base to be brought into the game. Vehicles (each character or set comes with one) could also be activated - such as the Mystery Machine and the Batmobile, each made of Lego blocks and easily customised in the real world.
Having the mini-figures in front of me was cool, but was made even better when they became part of the game's puzzles. For some puzzles the figures have to be placed on a specific section of the portal, which means you will probably have to physically move them around. This actually gives them a purpose, unlike other competitors where they serve very little purpose at all. Elsewhere the typical LEGO gameplay of puzzles and occasional combat situations was still present and the charm and humor was as on point as it has always been. While not a massive revolution in the gameplay sense adding the mini-figures has made LEGO Dimensions the most exciting LEGO game in years.
For the latest video game news follow us on Twitter @IBTGamesUK.