London councillor wants Fifa games banned in wake of FBI corruption allegations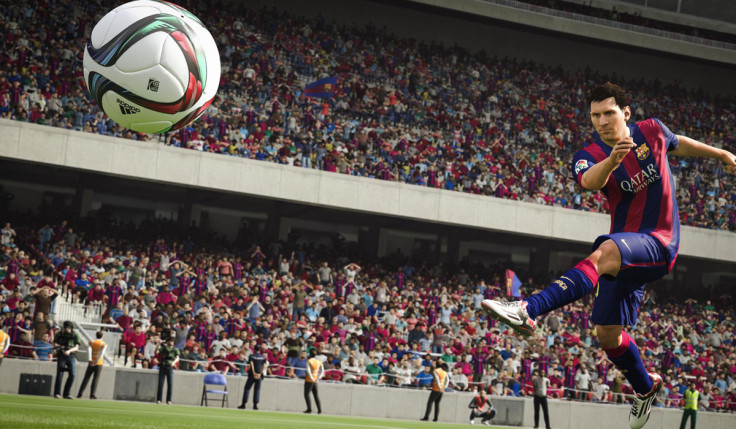 Camden councillor Awale Olad has called for a bizarre ban on EA Sports' Fifa video games in the wake of the corruption scandal which has engulfed the world football organisation and caused its president Sepp Blatter to step down.
Olad wants to ban pubs and youth clubs from allowing people to play the hit games on their PlayStation and Xbox consoles.
Speaking to the Candem New Journal Olad said: "As a local authority we should take a strong stand against corrupt individuals and organisations and we should start off by hurting their business by discouraging people from buying their popular video games and put a stop to FIFA video game tournaments popping up across the borough.
Olad is scheduled to raise the issue at a full council meeting on Monday (22 June) during an all-member session that allows backbench councillors like himself to pose questions to cabinet members.
"Until there is good governance, respect for the law, and corruption completely stamped out, we should boycott them indefinitely," Olad continued.
Fifa is the only officially licensed football game, meaning it features licensed players, kits and stadia from football leagues around the world. Made by EA Sports, the game is developed pretty much entirely separately from football's governing body.
The latest game in the series, Fifa 16, will be released on 25 September and for the first time will feature women's football – with twelve international sides including the USA and England being added to the game.
In defence of the series Tino Moreno, founder of FifaPub, which holds tournaments around Candem said: "I think the first thing to say is about the pub tournaments is that they are free, and Fifa is not making any money out of it. I don't think the scandal has affected what people think about the game at all. I think most people are more worried about how football corruption affects gambling. The tournaments are about people meeting up, making new friends and having fun."
The Candem New Journal's story ends with Olad's admittance that he's never really played the Fifa series and is much more interested in football management series Championship Manager – which itself hasn't existed since 2011.
In May the Fifa scandal broke when seven high-ranking football officials were arrested in a dawn raid at a hotel in Switzerland following investigations by Swiss authorities and the FBI. Sepp Blatter announced plans to stand down as Fifa president on 2 June after he was re-elected shortly after the arrests.
For all the latest video game news follow us on Twitter @IBTGamesUK.
© Copyright IBTimes 2023. All rights reserved.