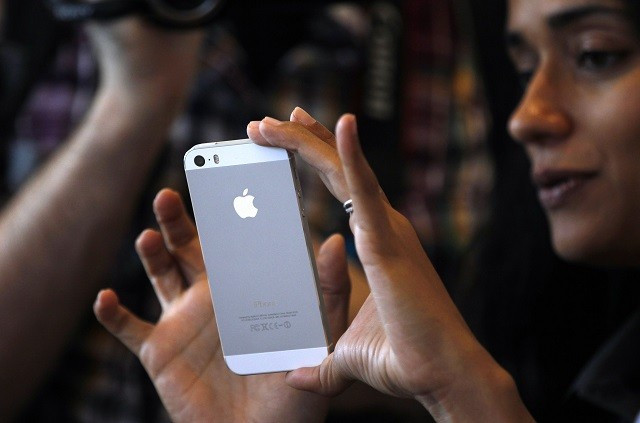 For those of you who have just purchased an iPhone, here are some of the best iOS apps that will help you get the most out of your new smartphone.
1) Adobe Photoshop Express
Easily one of the most wholesome photo editors available for iOS, Adobe Photoshop Express is great for those who want a quick, free, highly usable tool for making edits to iPhone photos.
While this app from Adobe might not offer photoshop-style power and functionality, it still performs well when it comes to cropping, straightening, exposure adjustments, colour effects, sharpening and more.
2) Skype
While FaceTime is great for contacting friends who use Mac or a compatible iOS device, Skype happens to be a great option when you need to reach people who are on other platforms.
With an extremely simple and usable interface, free calls to Skype users and cheap calls worldwide, there isn't a reason why you shouldn't have this app.
3) Pocket
If you use your iPhone a lot for reading, then Pocket happens to be an essential application. You can add the pocket button onto the browser of your computer and save pages on it.
The pages are sent instantly to your smartphone or tablet, so that you can read them later. It also happens to be great for light bookmarking.
Another added bonus is that it removes all the advertising and other junk on the original page, leaving you with just the content in its purest form.
4) PCalc Lite
Easily the best free calculator on iOS, users will be hard pressed to find an alternative that offers more functions and flexibility. While there is nothing wrong with your default calculator, PCalc Lite opens up more possibilities and even has some features that power users will appreciate.
5) Find My iPhone
An essential download for all iPhone users, even ones who don't think of themselves as careless. For all those of you who have an iOS device thats from 2010 or later, the app will help detect your phone in seconds.
6) IM+
Think of it as a command center that serves as a one stop destination for accessing all your instant message chats. IM+ works with all the big names including AIM and Facebook. Easily the best solution for people looking to cram all their IM activity into one single app.
7) Chrome
While we have no qualms with Safari as a browser for iOS, one cannot ignore the fact Google's Chrome has some appealing features and performance to offer. For instance, it has great search functionality, an extremely simple interface, and a sign-in feature that lets you sync your browning experience between PC and mobile.
8) Cloze
Think of this app as your personal social network manager. It collects all your tweets, emails, Facebook posts and other information from your contacts before organising them by priority. Imagine all the posts, tweets and emails from a particular contact being served to you on a neat platter.
9) Flickr
So there might be thousands of apps out there that will let you share and store pictures on the cloud, right? But none of them, apart from Flickr, offer you TB of free storage along with automatic upload from iOS. An absolute must-have if you are into snapping dozens of pictures on a daily basis.
10) Google Maps
While Google has a plethora of amazing services on offer for iOS, its Maps app happens to be on top of that list. And owing to the fact that Apple's maps app isn't very reliable, Google's offering happens to be an essential download for all iOS users.
It's great for pedestrian directions, car navigation, and local transit instructions worldwide. With beautiful satellite data and Street Views thrown in, Google Maps offers an excellent navigational experience.