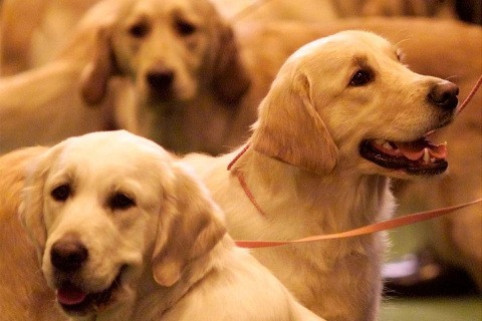 For many dogs, a run on the beach and the odd bone is enough to keep them happy.
But for generous - and wealthy - owners wanting to really treat that special canine in their life, the ultimate dog luxury holiday has gone on sale for £47,000.
The getaway, the world's most expensive package holiday for pooches, includes a fortnight stay at the Paw Seasons Hotel, limousine transfers, a reiki masterclass and hurdling with an Olympic ace Dai Greene.
Not only will the pet be waited on paw and paw every day of their stay, they will also have every meal tailor-made by a personal chef as part of the luxury deal.
All their needs will be attended to at a spa and grooming session at Harrod's Pet Spa, including aromatherapy bath and body massage, a wash and fluff dry, and a pedicure.
"Being the leaders in luxury breaks for dogs, we wanted to be the first to offer the most spectacular luxury holiday a dog could wish for," said Paw Seasons founder Jenny Hytner-Marriott.
"Battersea Dogs and Cats Home, and Cancer Research, two charities very close to our hearts, will be benefiting".
The Paw Seasons is based in Long Ashton near Bristol, where doggie guests have the run of a 400-year old Grade II Listed cottage and walled gardens.
The one-off package was created in partnership with luxury consumer website veryfirstto.com.
A dog's life

Bespoke replica home doghouse - £9,000
Surfing lesson - £250
Bronze car mascot - £1,700
Framed dog portrait - £700
Reiki - £300
Spa and grooming day at Harrods - £295
Sessions with dog listener - £1000
Bottega Veneta lead - £365
Louis Vuitton collar - £170
Mulberry rain mac - £150
Screen and film hire - £250
Filming and souvenir DVD - £4,000
Charitable donations to Cancer Research and Battersea Dogs' Home - £9,400
Two-week stay at Paw Seasons, including chef, chauffeur, walkies with Dai Greene, toys and treats - £19,420