London Olympics 2012: Tweddle Settles For Uneven Bars Bronze
Beth Twedlle takes her Olympic bow with a bronze medal in the uneven bars at London 2012 as Kristian Thomas finishes eighth in the vault final
Great Britain's Beth Tweddle won bronze on her final Olympic appearance in the uneven bars individual final.
After helping the women's all-round team finish sixth, Tweddle took to her specialist event where she won the world title in 2006 and 2010.
In her final Olympic routine, Tweddle opted for a high level of difficulty of 7.0, but took a big step upon her dismount to claim bronze behind Aliya Mustafina of Russia and Kexin He of China.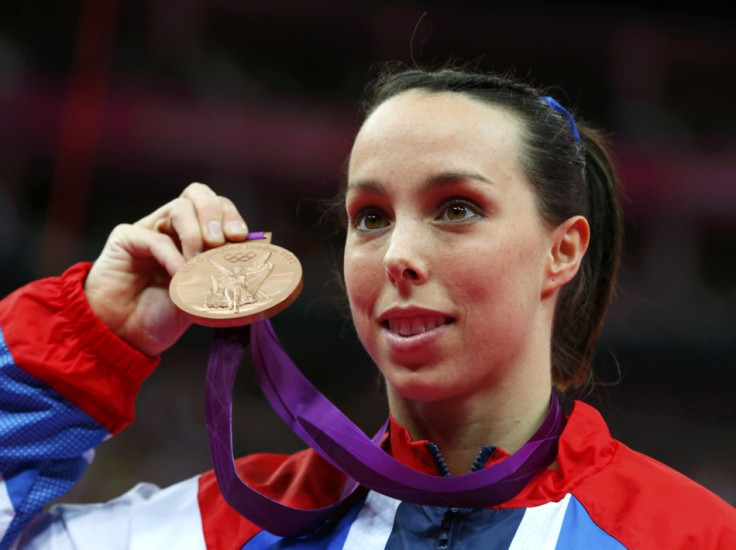 "I was nervous, I wanted to get it done. I knew I'd done all the hard work," she said.
"Everyone kept saying to me, 'You're a great champ, it doesn't matter what happens today.' I kept trying to tell myself that but I knew if I walked out of here without a medal, I'd have been really disappointed.
"I knew the last three had to do the best routines of their lives to push me into fourth but, until the last gymnast has received their score, you can't take anything for granted.
"This is definitely my last Olympics. I'm not totally retiring straight away, it would be too much on my mind and body just to stop.
"The federation have said I can keep training a bit, so I can decide what I want to do rather than make drastic decisions."
In the men's vault, Kristian Thomas, who claimed bronze in the team event, began well, scoring 16.366 with his first attempt, but a fall on his dismount following his second attempt meant his average tumbled and eventually saw him finish eighth.
South Korea ended up claiming their first medal of the gymnastics competition with Yang Hak-seon winning gold, Russia's Denis Ablyazin taking silver and Ukraine's Igor Radivilov winning bronze.
© Copyright IBTimes 2023. All rights reserved.