Bethesda releases Doom's rippin' soundtrack for sale and streaming
Composer Mick Gordon's gritty score includes 31 tracks with new mixes that spans 128 minutes.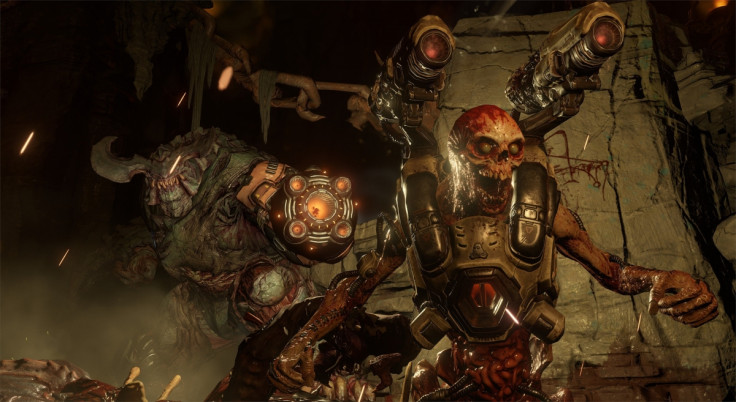 Bethesda has finally released the official soundtrack of its latest addition to its popular gory FPS series, Doom, for purchase and streaming. Fans eager to get their hands on the gritty soundtrack can purchase it on iTunes for $9.99 (£7.99) and Google Play for $9.49, or stream it through Spotify.
Composer Mick Gordon took to Twitter on 28 September to lay out the details for the digital version of the game's heavy soundtrack which includes 31 tracks with new mixes that spans 128 minutes.
Players interested in grabbing a couple of songs can still purchase them for $1 each through iTunes and Google Play.
Bethesda has not yet specified a release date for the physical version of the industrial-metal score, filled with perfectly timed creepy, tension-building passages and adrenaline-pumping guitar and synthesiser riffs.
Peppered with cool and often sinister Easter eggs, id Software's Doom sequel also has a dark message hidden in its soundtrack.
Reddit user TomButcher found that one of the sounds in the Doom soundtrack, Cyberdemon, actually contains the infamous "number of the beast" - 666 - as well as hidden pentagrams when the music's frequencies are visualised through a spectogram.
In IBTimes UK's review of Doom's 2016 reboot, we said: "Intelligent, fresh and endlessly enjoyable, Doom is more than a tribute to its beloved progenitor. Taken in its own right, this is the most finely crafted, technically impressive pure shooter in over a decade, proving that id Software, even after 26 years, is an adept, sophisticated game-maker."
Released in May to critical acclaim and positive fan reviews, Doom is out now for PS4, Xbox One and PC.
© Copyright IBTimes 2023. All rights reserved.