Breaking Bad's spinoff series, Better Call Saul, is set to premiere over two nights on February 8 and 9, 2015.
The show is set in 2002, and will focus on the life of small-time lawyer Saul Goodman (Bob Odenkirk) six years before his appearance on Breaking Bad.
According to reports, the events during and after the original series will also be explored in the spinoff series, and is renewed for a second season.
The series' official description reads as follows:
The series is set six years before Saul Goodman meets Walter White. When we meet him, the man who will become Saul Goodman is known as Jimmy McGill, a small-time lawyer searching for his destiny, and, more immediately, hustling to make ends meet. Working alongside, and, often, against Jimmy, is "fixer" Mike Ehrmantraut, a beloved character introduced in 'Breaking Bad.' The series will track Jimmy's transformation into Saul Goodman, the man who puts "criminal" in "Criminal lawyer." The series' tone is dramatic, woven with dark humor.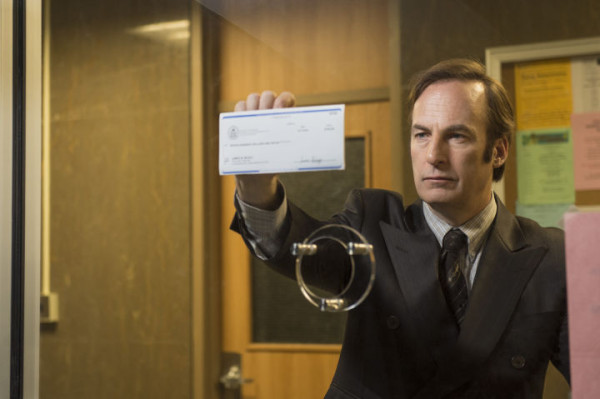 Prequel/Sequel
Breaking Bad spinoff executive producer Peter Gould has confirmed that Better Call Saul will not only be a prequel to its parent meth drama, but will span several decades - meaning Better Call Saul will be a prequel, a typical spinoff, and a sequel to Breaking Bad.
Gould told NY Daily News: "One of the great things about having a time line which is flexible is that perhaps some of it takes place before 'Breaking Bad,' during 'Breaking Bad,' and after 'Breaking Bad.' That gives us the ability to bring back characters that were killed on 'Breaking Bad."
Will We See Walter White?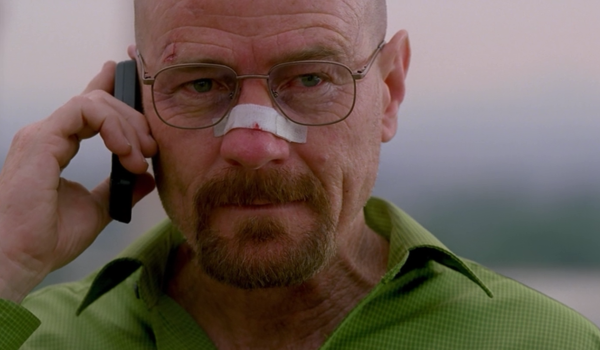 The network confirmed the line-up of series regulars for Saul.
Jonathan Banks (Breaking Bad, Wiseguy) will be seen as "fixer" Mike Erhmantraut, Michael McKean as Chuck, Rhea Seehorn (Franklin & Bash, House of Lies) as Kim, Patrick Fabian (Big Love, Grey's Anatomy) as Hamlin and Michael Mando (Orphan Black, The Killing) as Nacho.
Mckean plays Goodman's (aka McGill) brother, Chuck and the relationship seems to be at the centre of the series.
"To have these two comedy legends working together is amazing," Gilligan said, adding, "And Michael will answer questions about Spinal Tap!"
The big question of course is, if Walter White will make an appearance.
In an interview with IGN, Bryan Cranston himself said that he didn't know "how it would work" to have Walter White on the show, but added that he would like to direct an episode of the series.
The producers said that they would love to have Cranston involved in any capacity on the show.
"First and foremost because he's a wonderful person," Gilligan said. "He's also a great director," Gould added.
As to Walter on the show, Gilligan would only say, "Maybe there is a way to make it work..."
Certainly if a portion of the series takes place during the same period as Breaking Bad, it is possible that the meth drug dealer might make an appearance in the premiere episode.
Watch all the promos here: