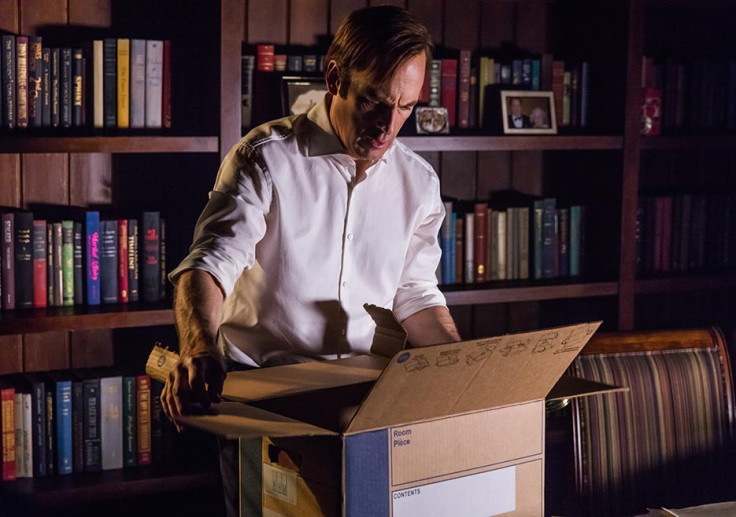 Better Call Saul season 2 finale is just a week away and the episode promises several twists for Mike Ehrmantraut and Jimmy McGill and a special guest appearance by a major Breaking Bad villain.
Episode 10 titled Klick will air on 18 April at 10pm EST on AMC. The synopsis for the finale episode reads as follows:
In the previous episode, Chuck figured out that it was his brother Jimmy who forged Mesa Verde documents and in order to confirm the doubts he visited the all-night copier place. However, Jimmy had already paid off the employee to keep shut about his late night affair.
Chuck argued with the shop's employee to come clean about Jimmy and after a rather heated discussion he passed out, getting hit on the head while falling down, even as Jimmy watched all the happenings from far away. The scene almost looked like the fall of Jimmy in moral terms and the beginning of Saul Goodman.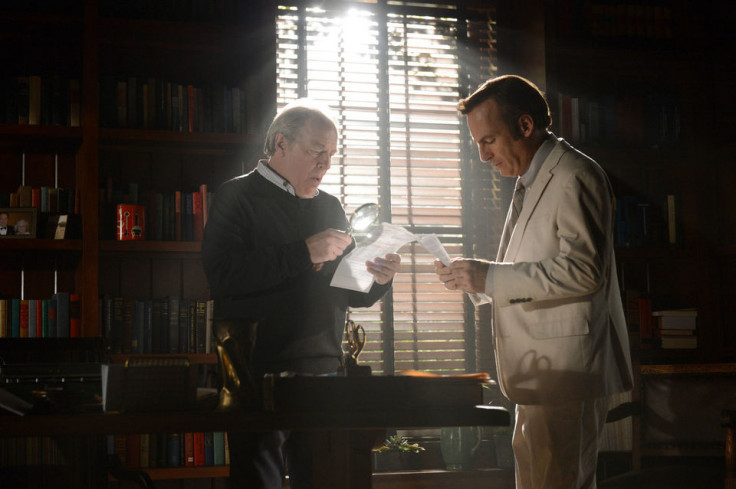 The important question for the season 2 finale will be — Is Chuck okay? Judging by his fall, he suffered a big blow to his head and the plot description says that the elder McGill's condition "continues to evolve". Co-creator Peter Gould spoke to People Magazine about Chuck's fate.
When asked if Chuck's alive or severely injured, he pointed that the episode is all about consequences. Gould said: "This is one of the things we think about and talk about a lot is the consequences of the actions the characters take. A lot of this episode is really about consequences or blowback for Mike (Jonathan Banks) and Jimmy. We find in the course of the episode that the schemes, which in some ways were so perfect and did in fact achieve their ends, also have consequences for other people. There is collateral damage and Chuck falling is collateral damage for Jimmy's scheme."
Tension will continue to rise as we see Jimmy arriving with a doctor at the all-night copier place. Howard from HMM calls Jimmy and asks him: " Jimmy, I have just one question, are you behind this?"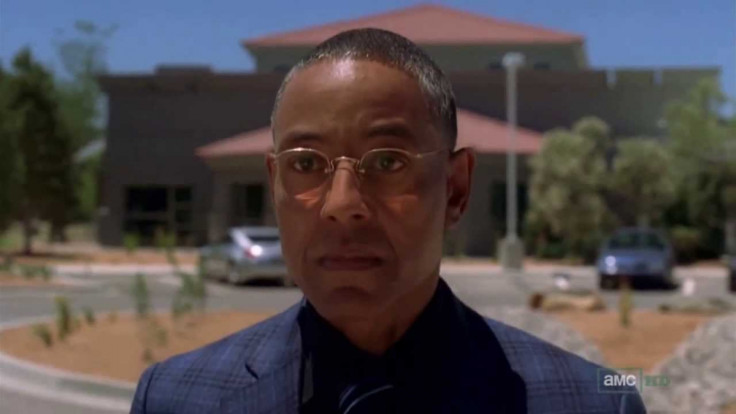 Meanwhile, Breaking Bad fans have come up with a theory that hints at the arrival of deadly Gus Fring in the AMC spin-off. A Reddit user, cassieboy81, rearranged all the episode titles this season and came up with a new fan theory.
Also, with the introduction of Salamanca cousins and Hector, the storyline is heading toward the introduction of Gustavo "Gus" Fring, Mike's future boss. Fring was a restaurateur and a major drug kingpin in Albuquerque in Breaking Bad.
A promo for the season finale shows Mike practicing a perfect shot in the deserts with Lawson, who says: "You better pay attention to that shot." Then we see Mike ready for a war, as he is armed with guns and is ready to change his "no killing policy". The video ends with him aiming to kill someone with a sniper gun.
Is Chuck okay? Will Gus Fring appear? Who is Mike planning to shoot? For all the answers, tune into Better Call Saul season 2 finale airing next Monday on AMC.