Better Call Saul season 3 premiere: Breaking Bad's Gus Fring to return amid Jimmy and Chuck standoff
'It's a Gus you've never seen before,' teases Giancarlo Esposito on his mob moss character.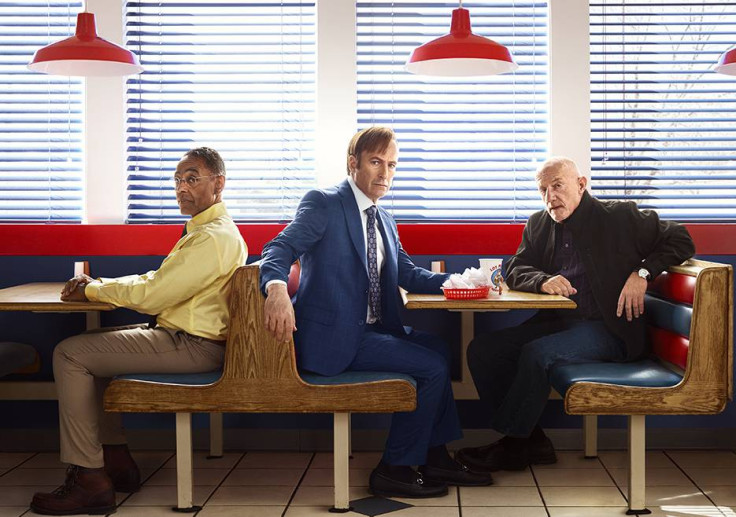 Better Call Saul season 3 premieres on 10 April at 10pm EST on AMC Network, where Jimmy McGill's relationship with his brother Chuck gets worse, as the show paves the way for the return of Breaking Bad's mob boss character Gus Fring.
Episode 1 is titled, Mabel, and the official synopsis reads as follows:
Jimmy and Chuck's relationship deteriorates. Kim feels the pressure of running her own firm. Mike investigates the note left on his car.
Click here to watch the episode via live stream, or click here to watch it online on AMC's website (only in the US).
The premiere episodes of Better Call Saul season 3 will focus on the fallout of the season 2 finale and it remains to be seen what would Chuck do with Jimmy's taped confession. Will Chuck turn his brother in?
Giancarlo Esposito spoke about how his character would be different from Breaking Bad's fast-food entrepreneur and meth dealer. He told Deadline, "I'm back in a new way. It's a Gus you've never seen before. The subtle difference is I want to be the Gus that's younger, vulnerable... [and] finding the way to being the kingpin that you meet in Breaking Bad."
Jonathan Banks, who plays Mike Ehrmantraut, spoke about his character's evolution. "Mike has been Mike a long time. He may not be the right-hand man to a drug lord, but Mike has been in a dark place for a long time. There's a lot going on. I'll probably be doing backstory on Mike until the day I die," he said.
The prequel series is an origin story of the morally questionable Albuquerque lawyer Saul Goodman and takes place prior to his days in Breaking Bad.
Co-creator and executive producer Peter Gould dished on whether there is an end game planned for the show. He told the outlet, "There's no plan. The only plan we have is what we've shown the audience. ... We're constantly pinning ourselves into corners and hoping like hell that we can get ourselves out. The positive thing about that is we can't figure out what happens next. Hopefully the answer will be a surprise to the audience as well as us."
© Copyright IBTimes 2023. All rights reserved.